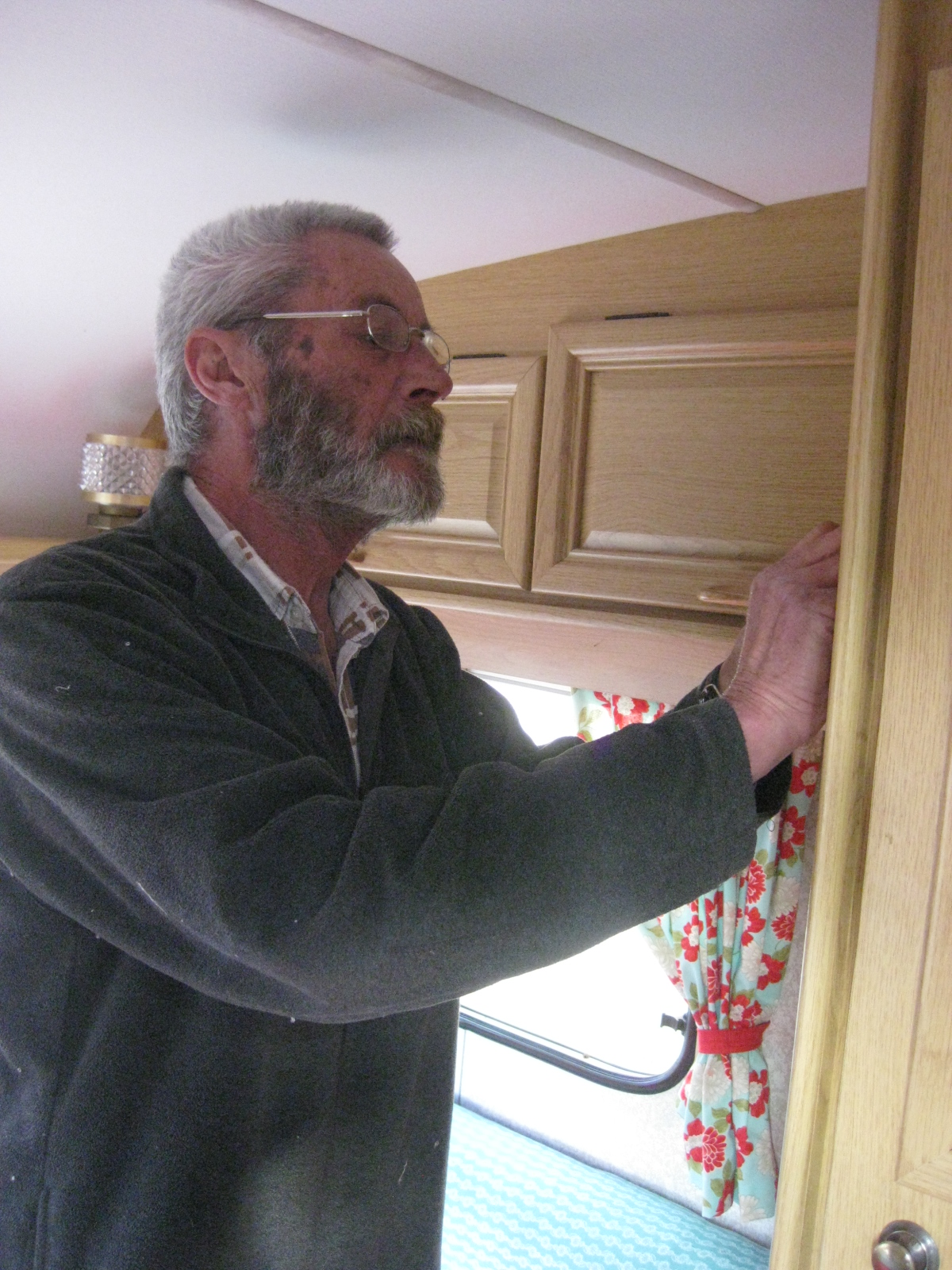 The handbook promises that a soft cloth and warm water will be sufficient. We rubbed down the interior walls, found a rusted salt shaker and an alarm clock still ticking. My brother Robert arrived, loaded with the experience of years of living in a house bus.
He flicked switches, explained how to check the battery-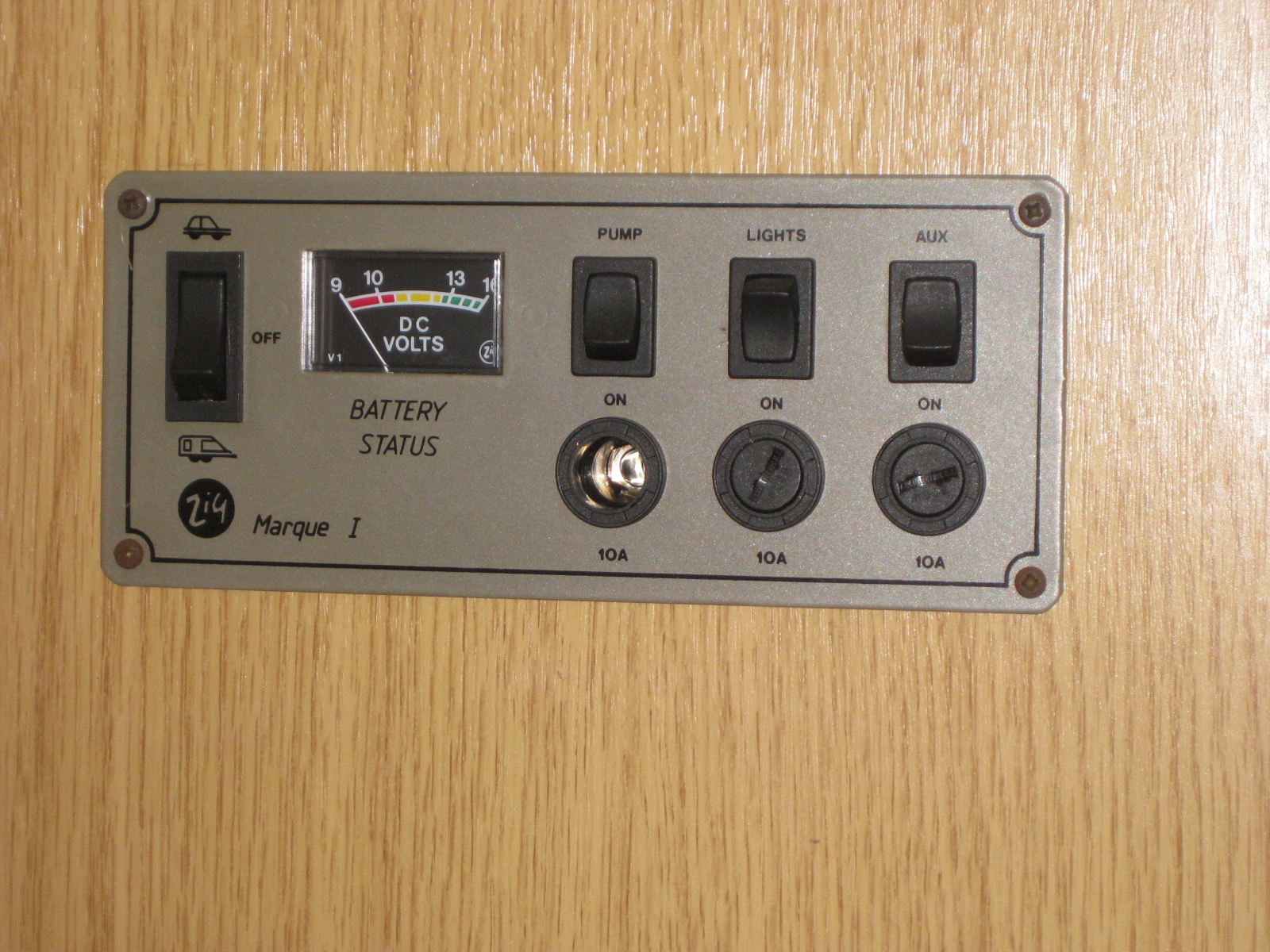 ' Look, it is half way between there and there, it's about 12 amps, that's good.' Make sure you have a spare 15 amp fuse- looks like a vial of perfume to me.
'How do you get the water flowing', we asked.
'Easy', said Robert.' Just fill the bucket, put in the blue pump and turn the tap'.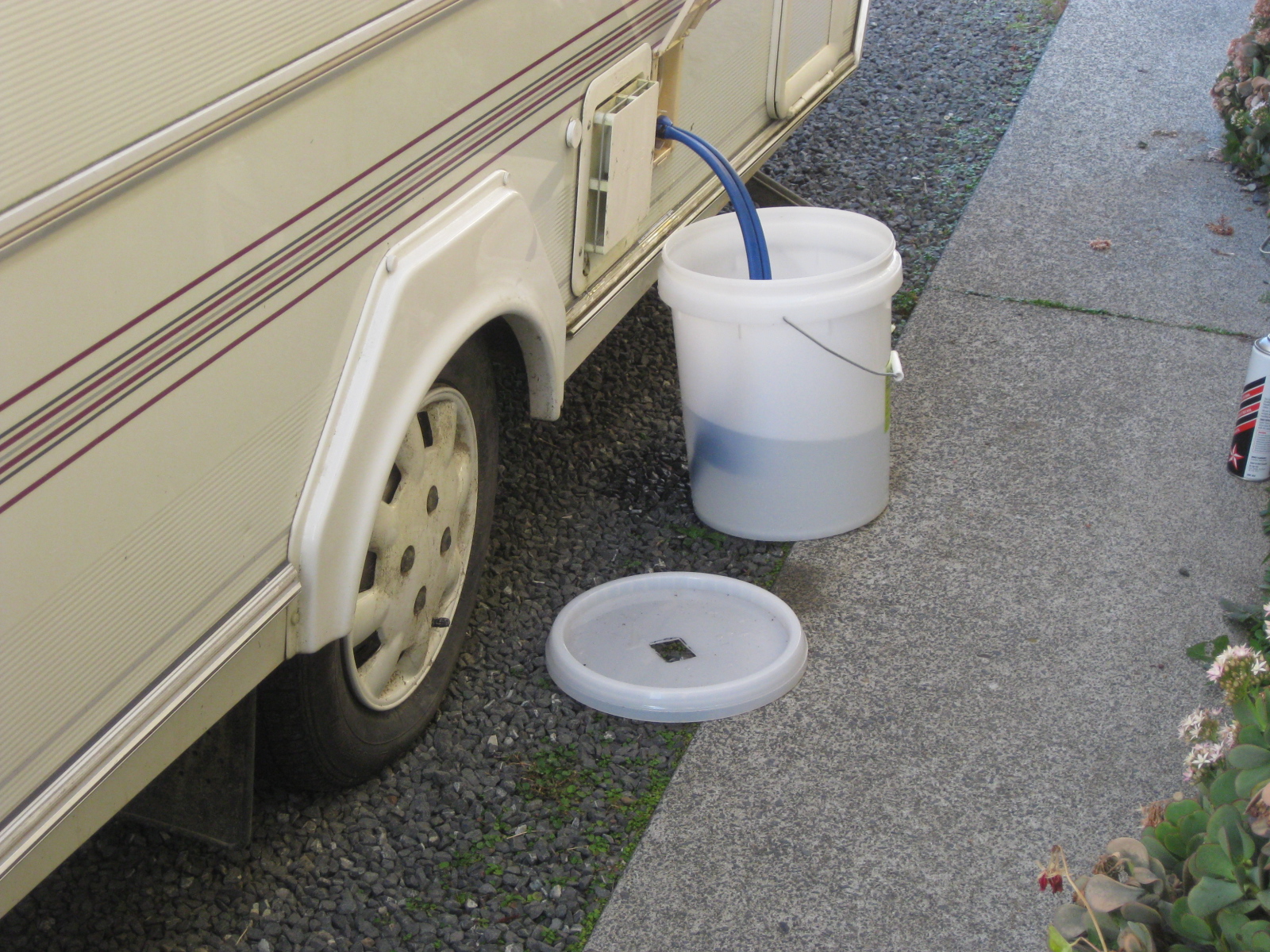 Except it didn't.
'You need the CRC'. That did not work, nor did swishing the hose in the water. But it did start running when Robert put his lips to the tap and sucked. Just an air block .Hope we don't have to do that every time.
He also got down on his knees to show us the struts at the kitchen end- out came the crank turner thing, and down went the landing gear on to Pluto.
Tomorrow we need to tackle the Thetford cassette toilet. You just slide it out and flush it down. Except that it is full, and we have to drive to the dump station.
'You could just flush it down your own toilet here. Would be easier,'said Robert as he scooted down the drive.
Is that a good idea? What if it overflows- it feels pretty heavy. Any advice???