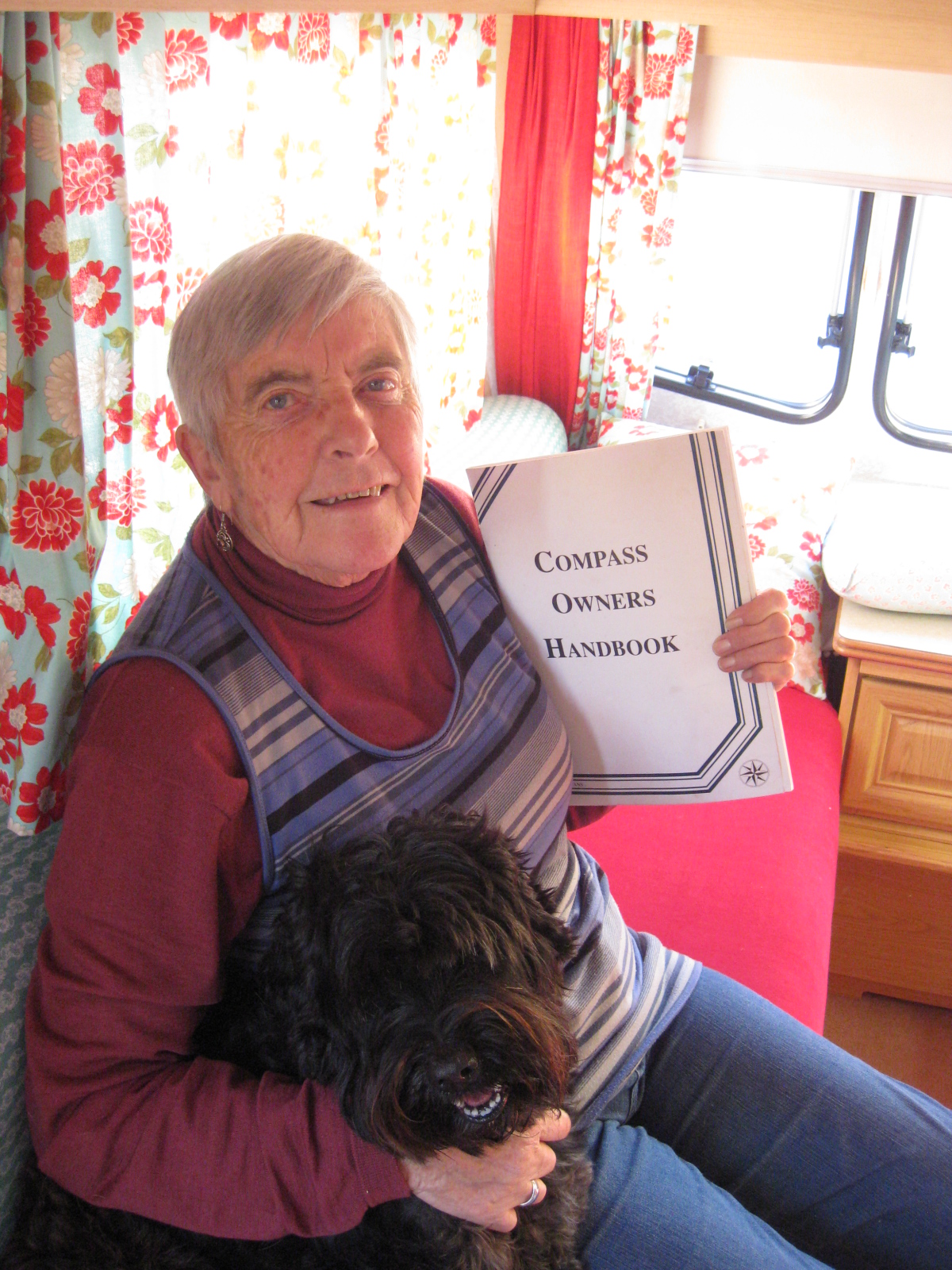 Once back in Cambridge Dad and I stood outside his house, just as we waited, last year, for the Duke and Duchess of Cambridge on their royal tour.
Our new blue Honda CRV and Compass Lynx caravan crested the Vogel Street hill to a tumultuous welcome from the crowd of two. After Dad pronounced it 'a nice little unit' , Danielle parked up on Hall Street, opposite the end of our drive, and we regrouped to consider the next phase.
A long narrow drive, loose shingle, and a very tight turning area faced us. Maggie and Peter had promised the caravan was so light, 'even you two ladies could move it'. So we did.
We unhooked the caravan, wound down the front wheel, (which then kept getting stuck in the shingle), took hold of the handles, and gently and quite politely coaxed the van around 180 degrees. scrunched back into position outside the front door. .
On the front  and back sides were two round feet , similar to the spaceship about to land on Pluto. I knelt on the ground and examined the bolts and fittings. Pulling did not cause any legs to appear. One of the keys opened the back storage box- no spanner but a long bent metal tool with the right size end.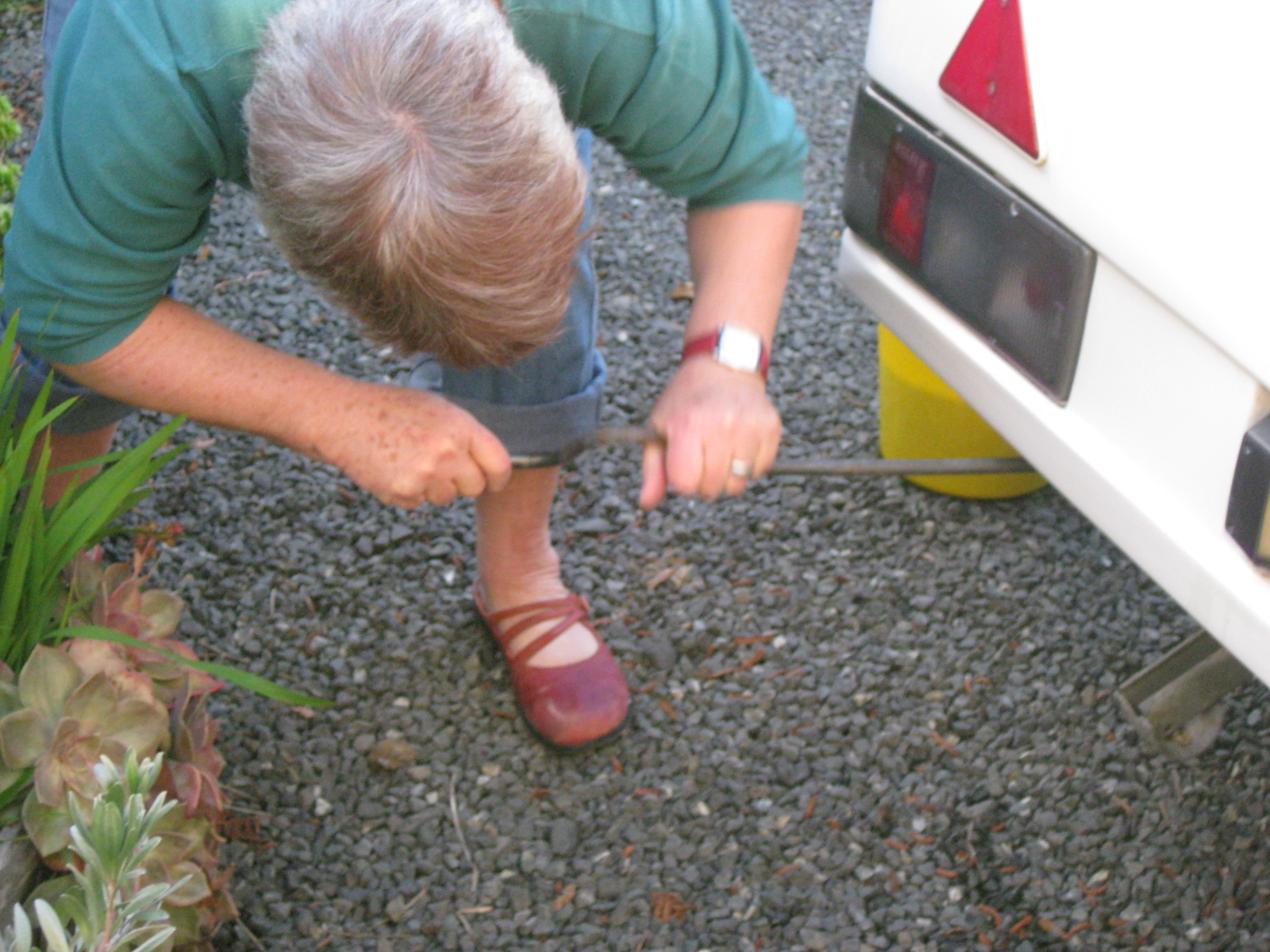 I matched it with the pentagonal bolt on the strut and wound down some legs- magic, and not too hard. The shingle bound front wheel was lowered a bit, and it looked level enough. I will get a spirit level in the morning.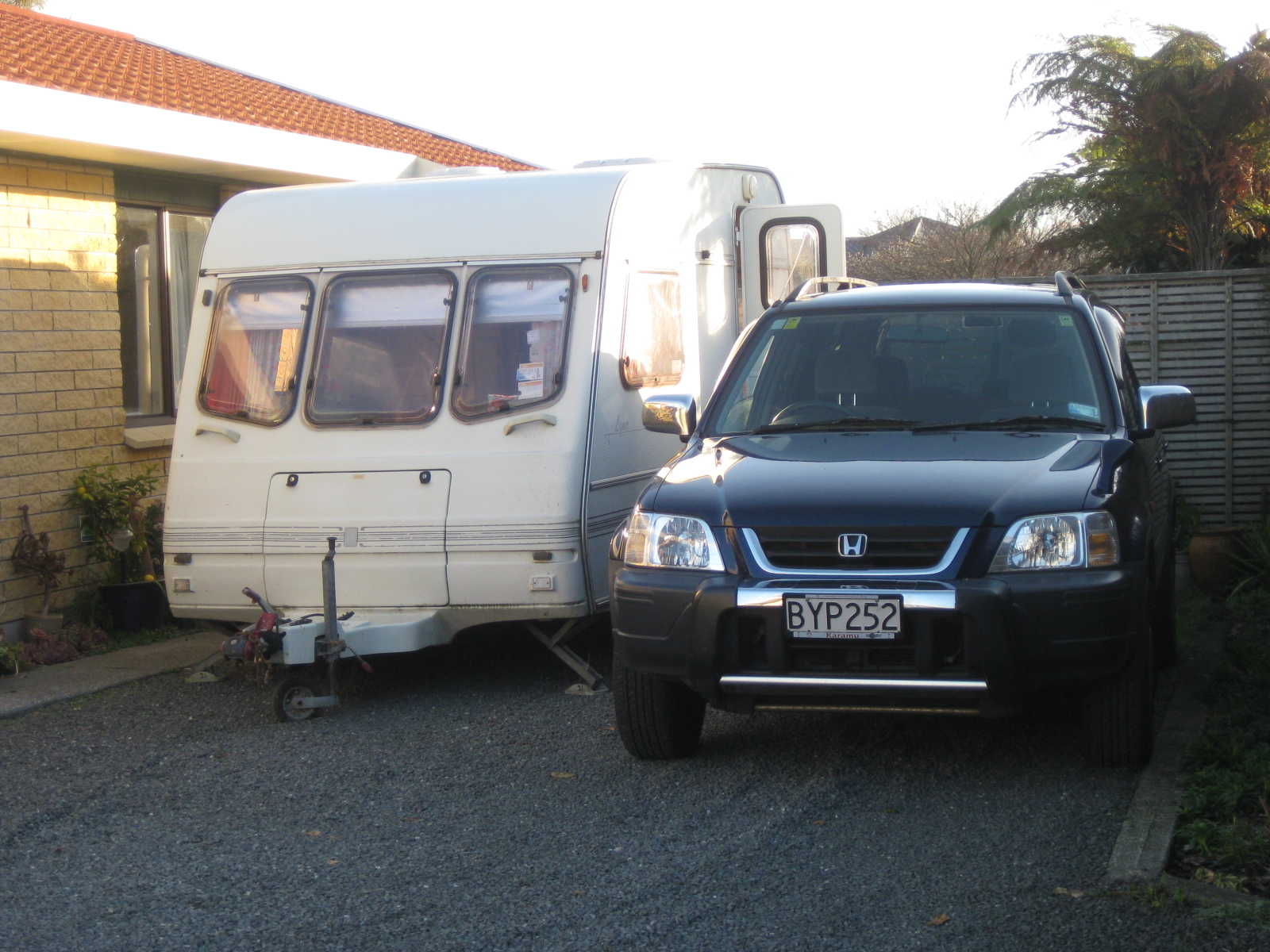 Danielle squeezed past the Honda and opened the door. The caravan was home and we were in it. Dominic the dog, leapt in and curled up on the red seat. He was home too.
As the sun slanted through the slightly grimy windows, the red and green of the retro furnishings glowed, and we glowed- so far so good.
Then I noticed the registration will expire tomorrow. Is it just like a registering a car? This is the next learning task.