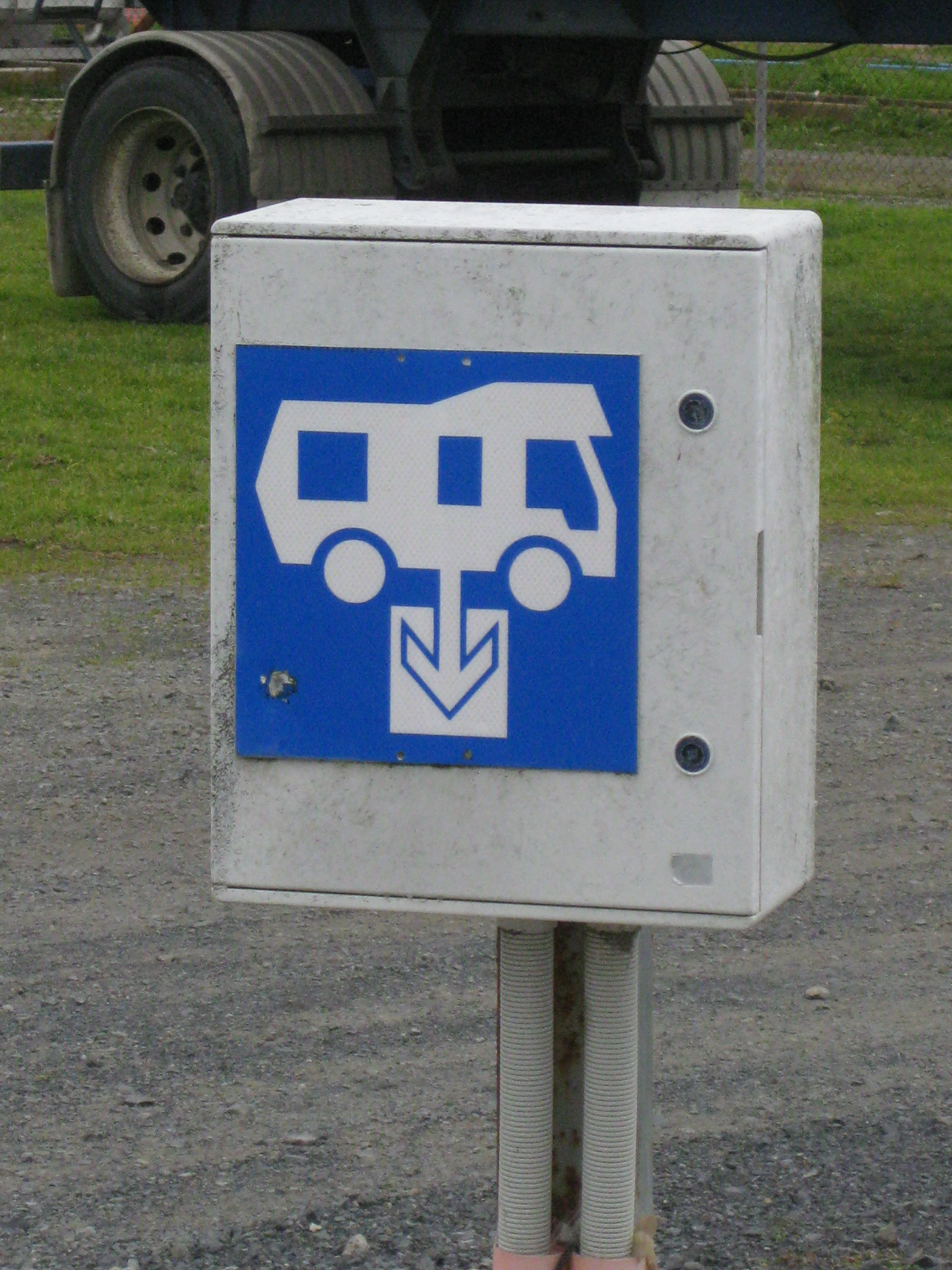 Yellow Gloves at the Dump Station 28 July

All week Daniielle cleaned – the fridge shone, the stove gleamed, the shower glowed and even the shower curtain smelt sweet and full of fresh air. All that remained was the toilet, which was haunting my dreams.
A friend advised we throw it away and buy a new one on Trade Me. Rubbish said brother Robert.' It's easy. I'll show you.'
So on a wet Sunday afternoon, he directed us through the town, over the low bridge*, around roundabouts and down to the dump station.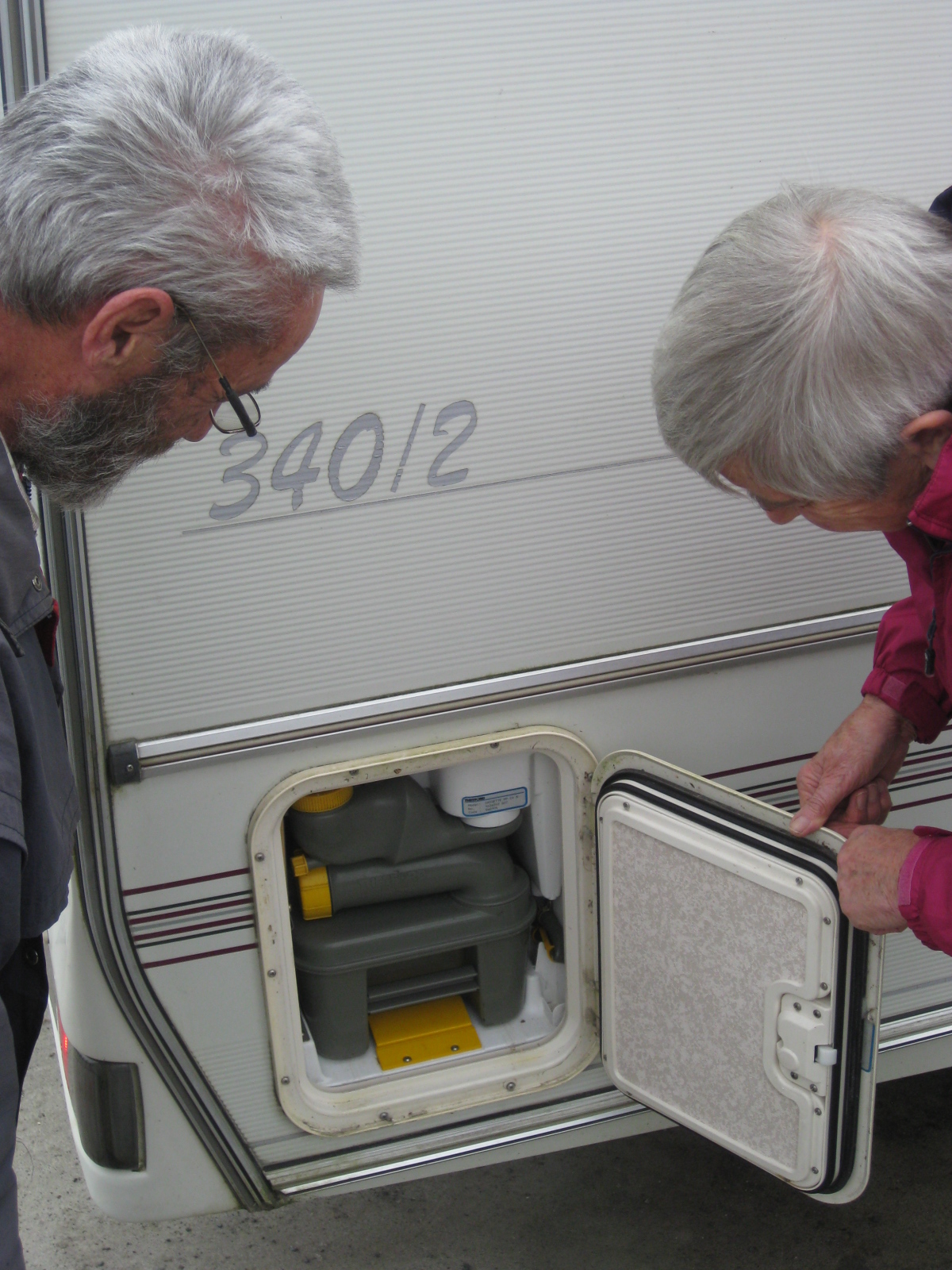 'Park close but not too close- you don't want splashes on your car.'
We unlocked the side door of the caravan,
'Hold on to your keys! You do not want them to fall down that particular grating.'
I bravely tuned the handle round, and began to edge the heavy plastic container to the front.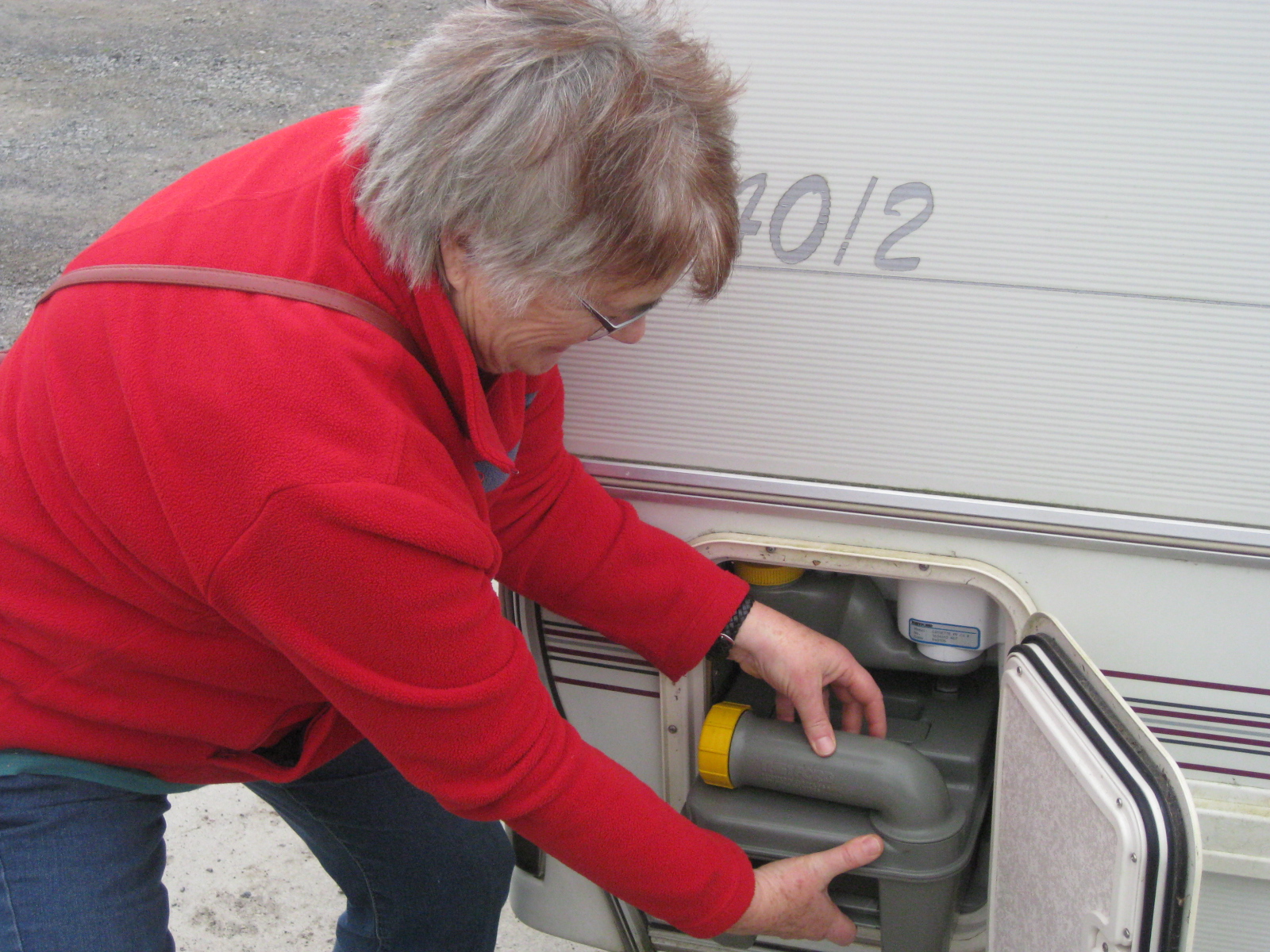 Yellow rubber gloves matched the yellow cap on the cassette.
'Don't let the cap fall down the hole!'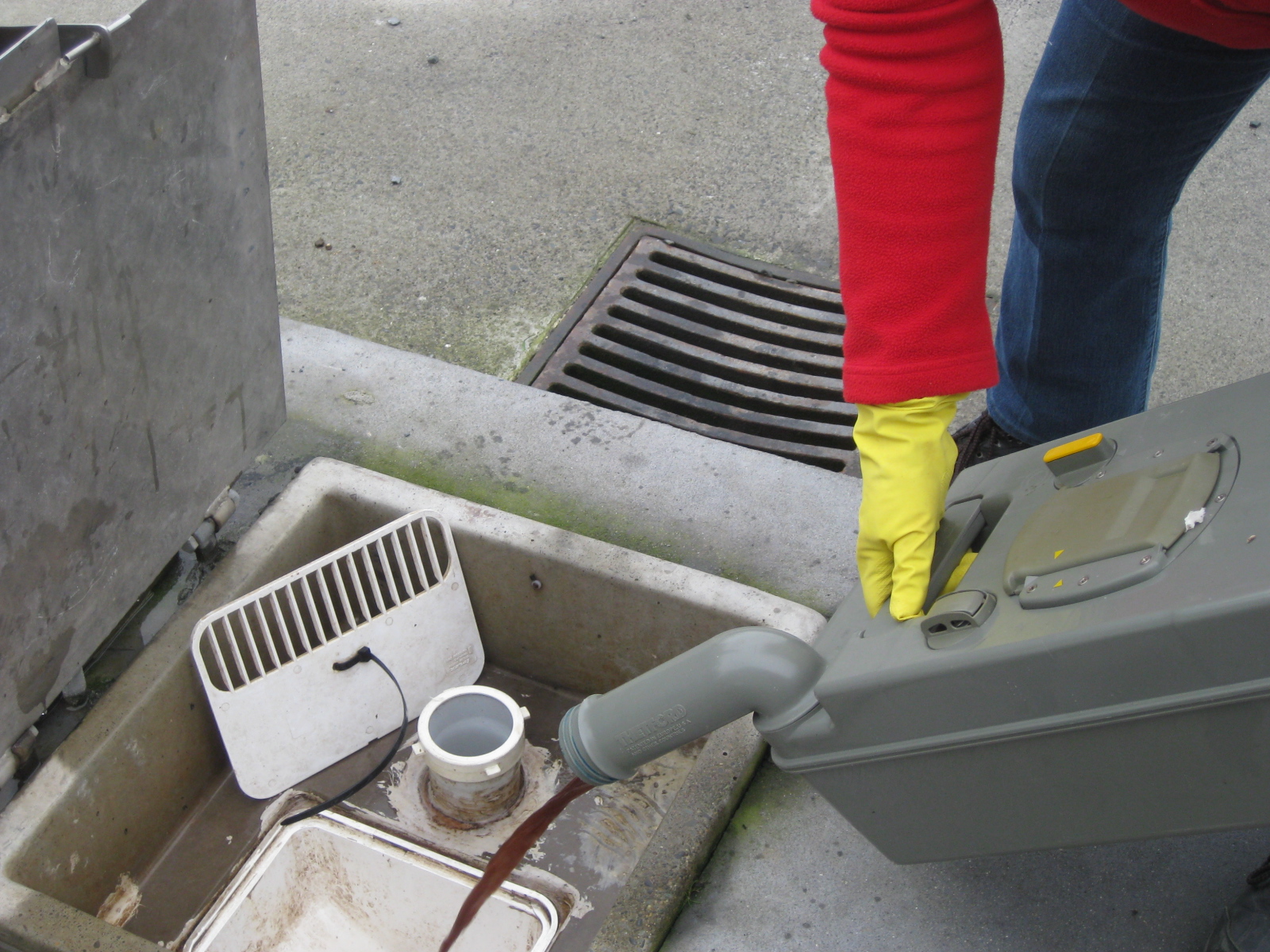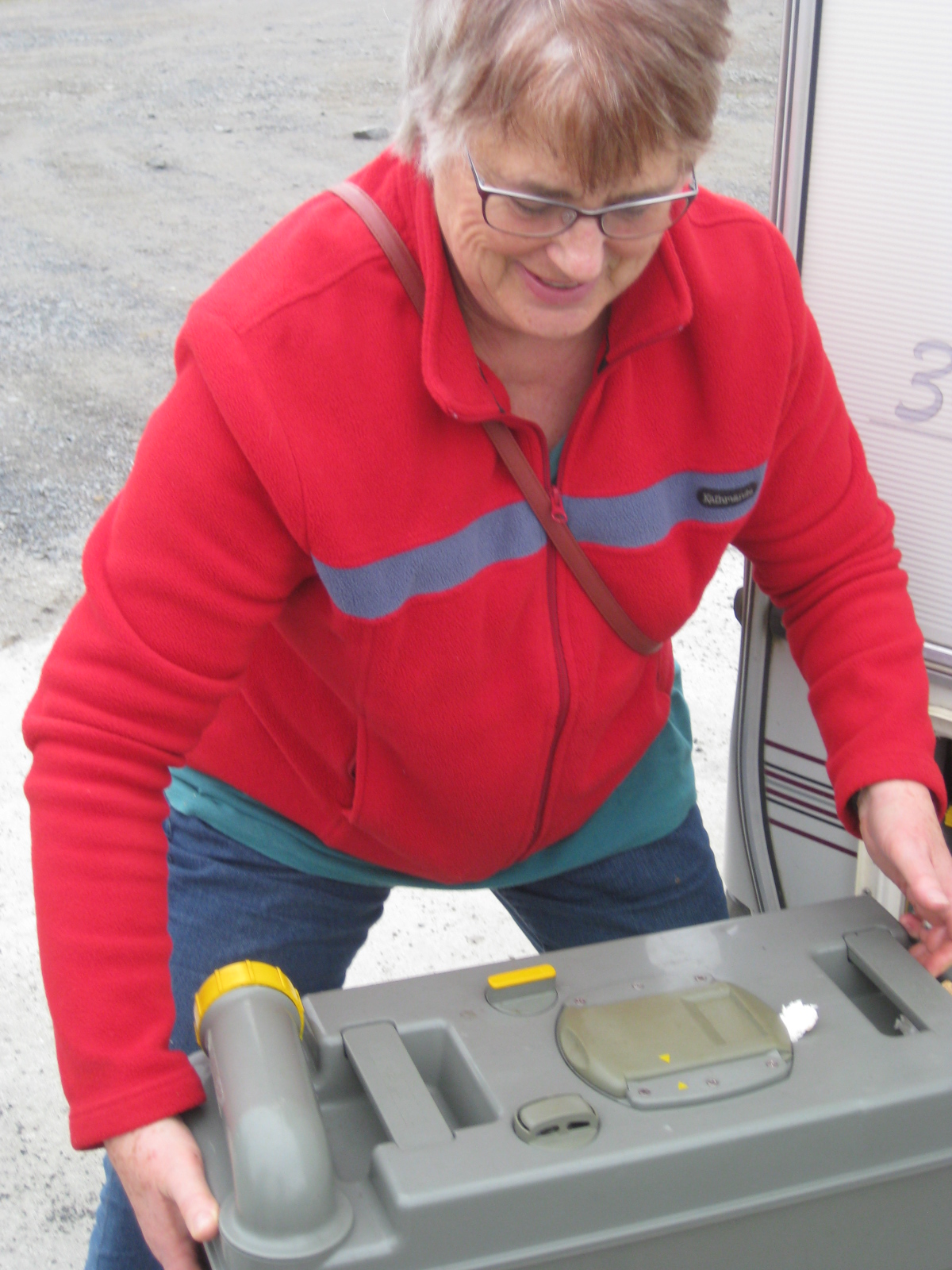 Holding the two handles, I carried the heavy black container to the grating and placed the tube over the drain. A little tilt, and out came a stream of dark brown liquid- such a lot of it!
'It's like worm pee- not too bad at all!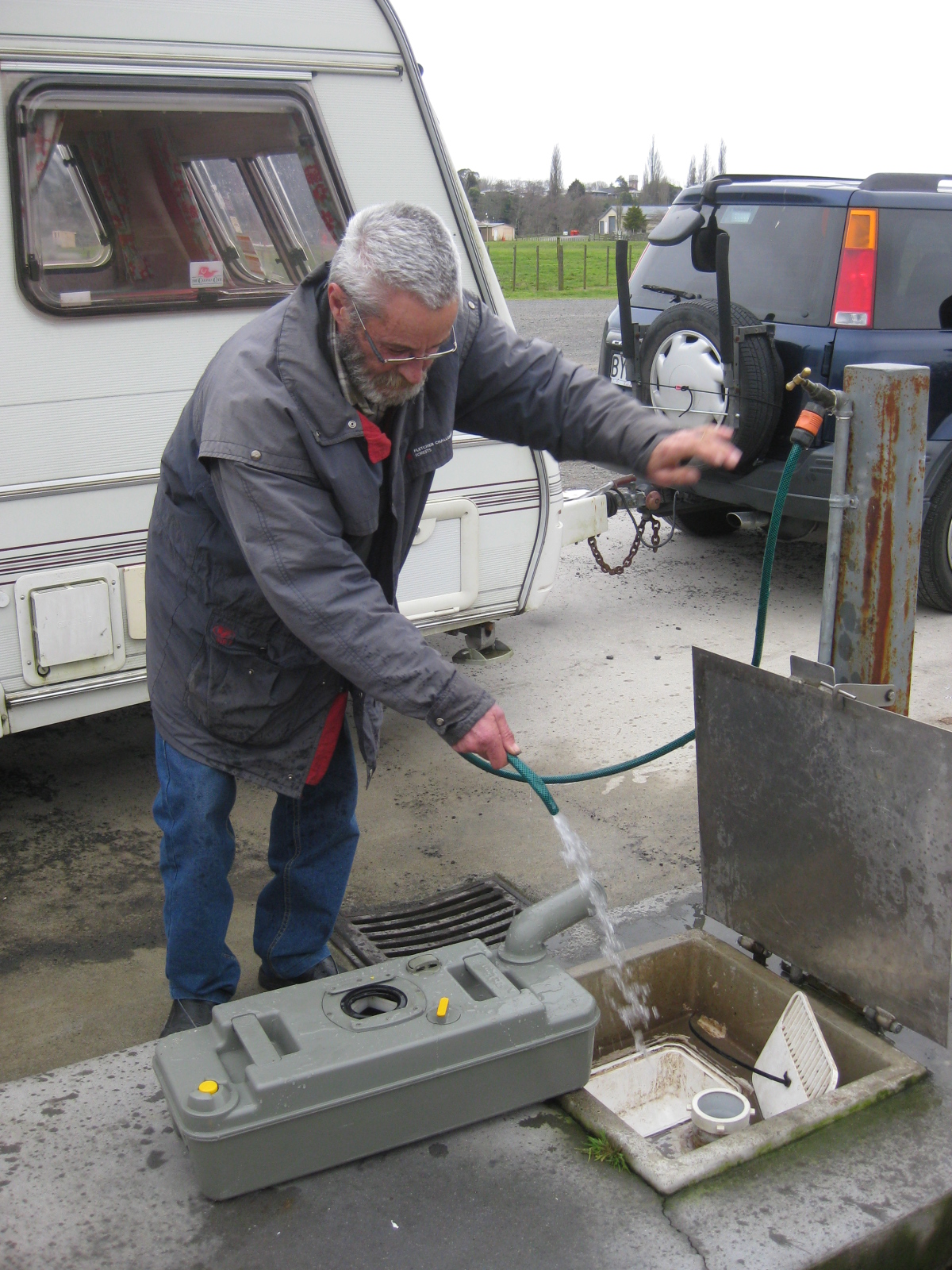 We watched as Robert hosed out the container , cleaned everything down, and I slid the much lighter cassette back into place.
The fetching yellow gloves were placed neatly inside the toilet door, and we locked up triumphantly. Another step on the way to being real caravanners.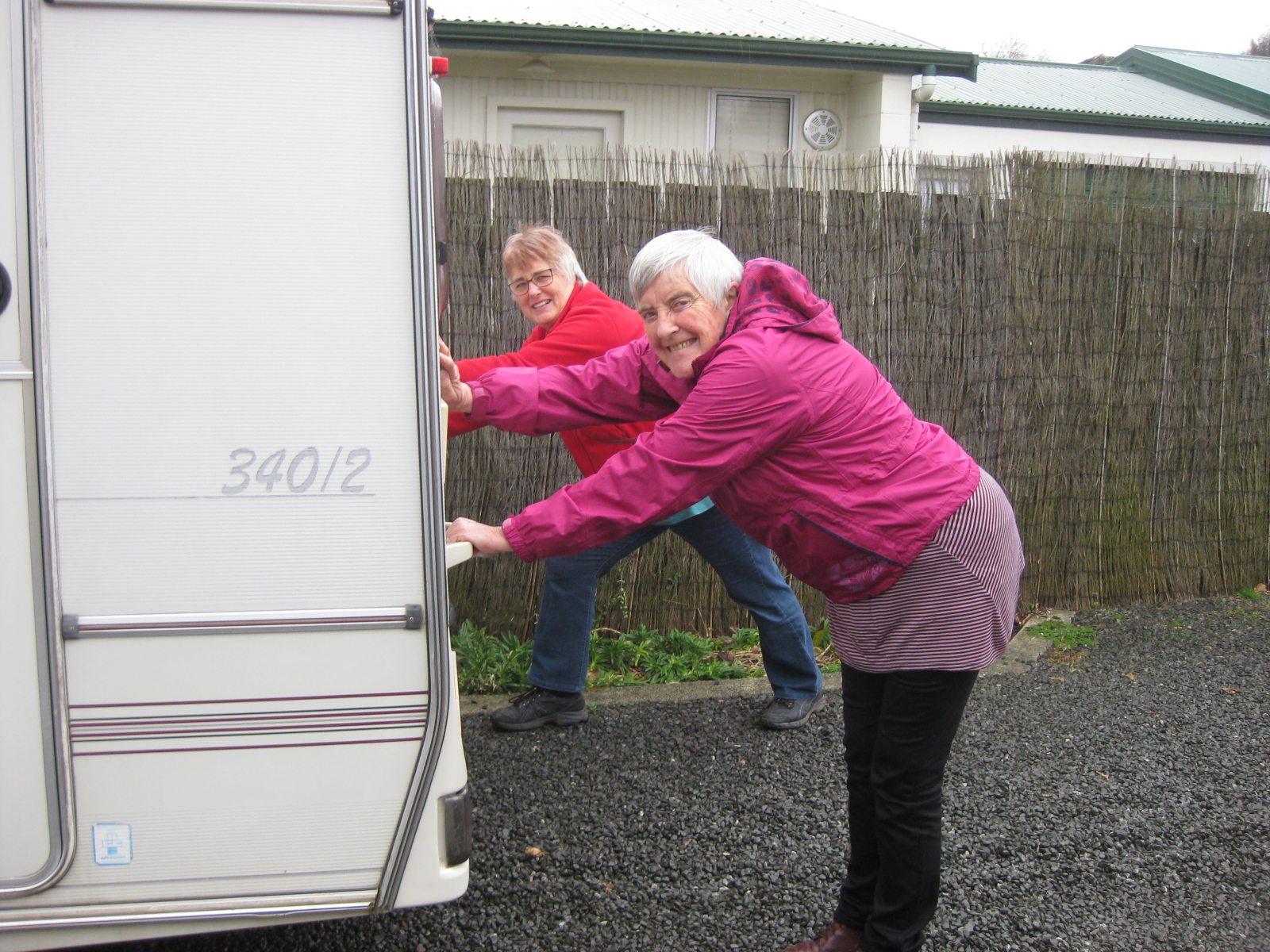 *PS What is the low bridge?

More local knowledge here. Cambridge has two bridges spanning the mighty Waikato River. The high bridge is officially called Victoria Street Bridge, and has stretched high above the river for over a hundred years. There is both a weight and a height restriction, specifically excluding trucks, and caravans It was shipped out from USA, and is the first NZ example of two halves cantilvered out and joined in the middle. See more .http://www.ipenz.org.nz/heritage/itemdetail.cfm?itemid=2239
The low bridge, aka Shakespeare Street Bridge, is only about 200m away, but is newer and stronger, and carries heavier traffic. It also offers a view of the bend in the river, where a rock shelf marks the landing place of the British army during the NZ Land wars in the 1860s. Today a jet boat collects passengers for an exhilarating tour up and down stream. http://camjet.co.nz/photos.html
Walking over one bridge, along the bush covered banks and riverside parks, and across the other bridge, is one of our favourite dog walks on a Sunday afternoon, followed by a good coffee or gelato. Come and join us some time.