Kawhia -and yet another storm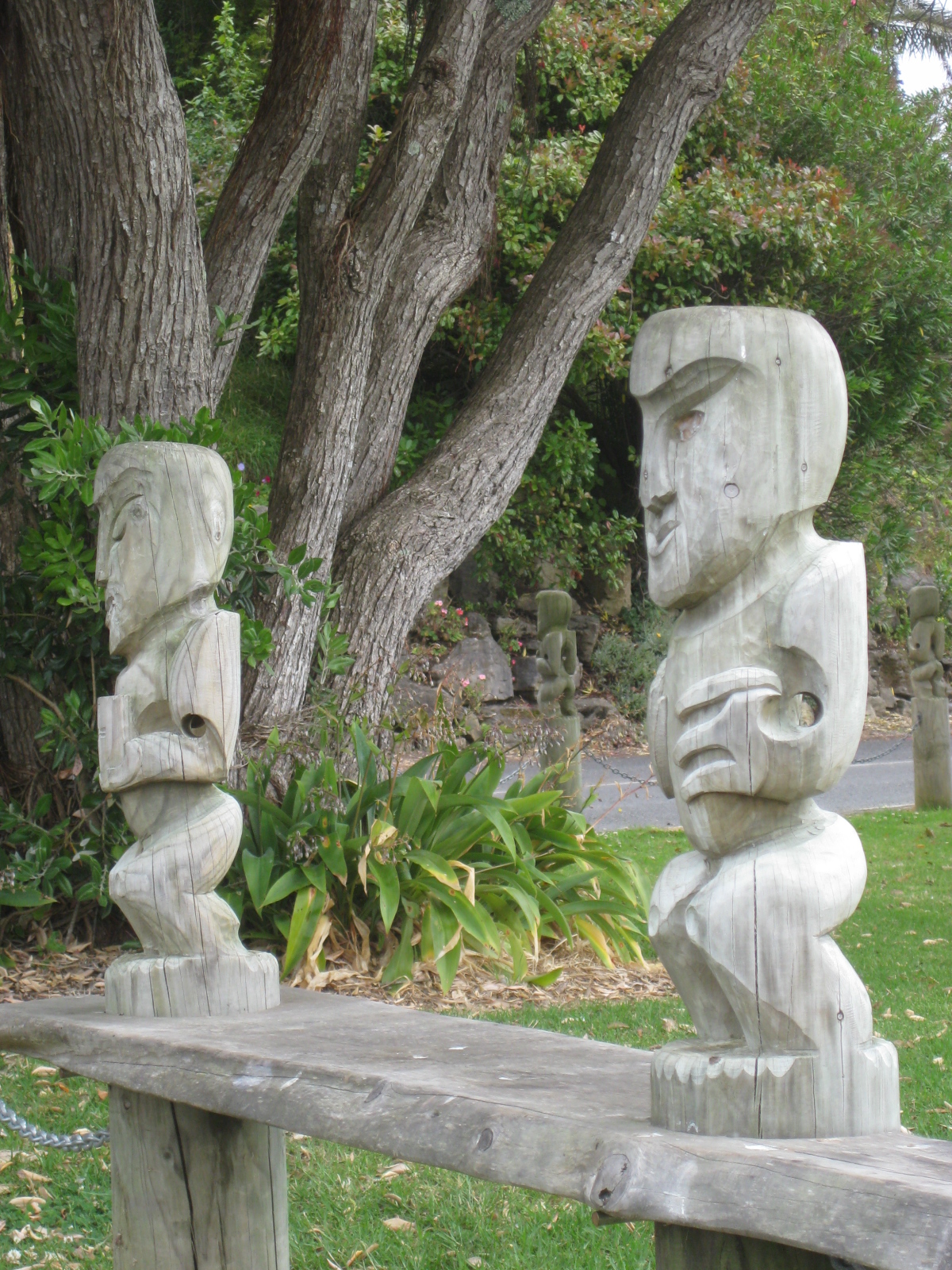 Kawhia was our longest trip with the caravan, west from Cambridge, through Pirongia, and over windy, hilly roads till we could see the sea. Kawhia is a beautiful historic harbour on the west coast , about an hour south of the more famous Raglan. We had been there just for day and promised to return, so here we were.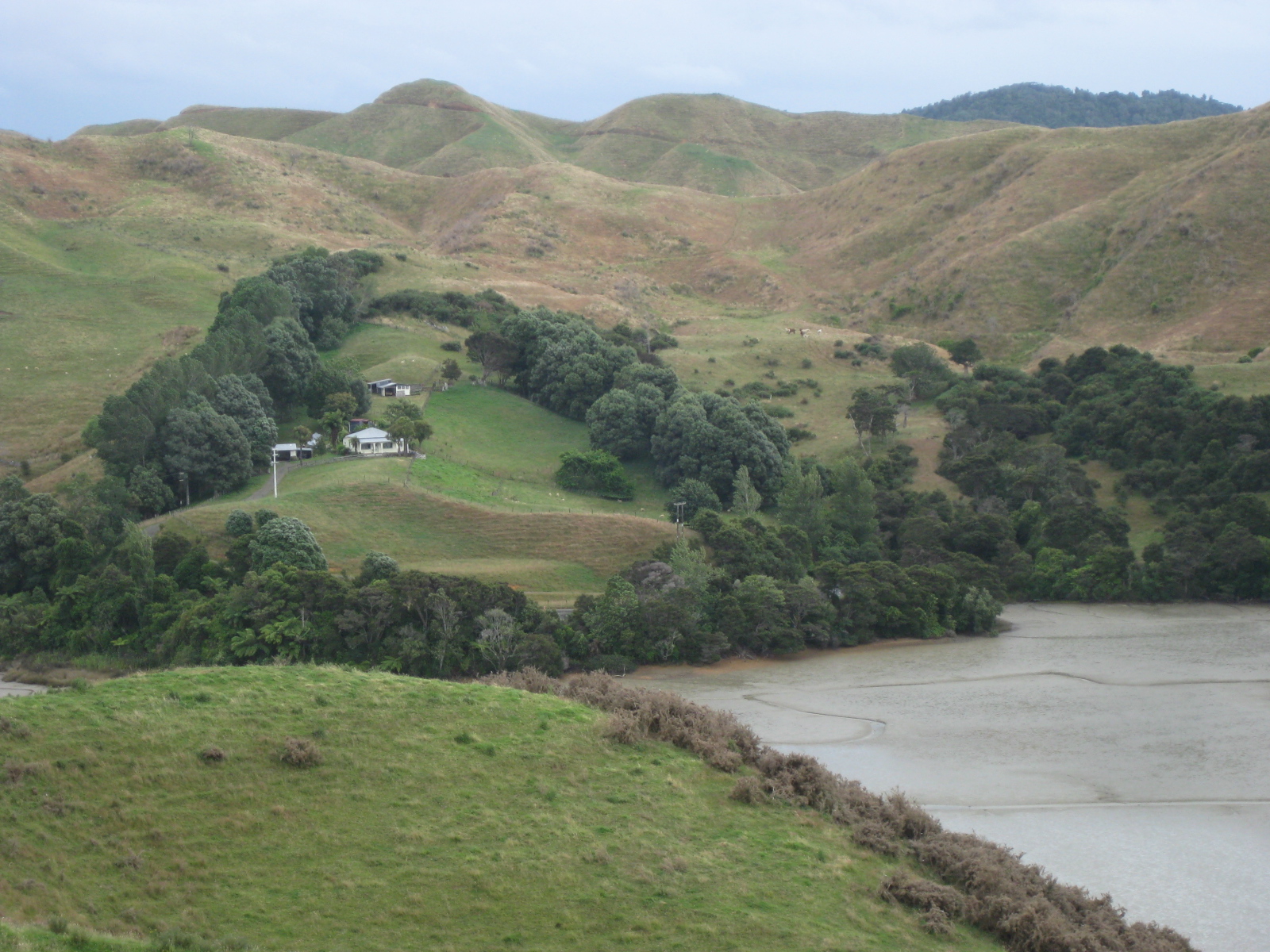 The Norfolk Pines along the beach give away the early mission history,, and you can still find the little old white mission churches of the 19th Century, if you drive the windy roads along inlets and over the hills. Much better to go by boat as they did in the early days.
There is a treacherous sand bar across the entrance to the harbour, and some wild surf beaches to entice the foolish.
Inside the harbour is the pretty and quirky village of Kawhia where we camped for three blissful days.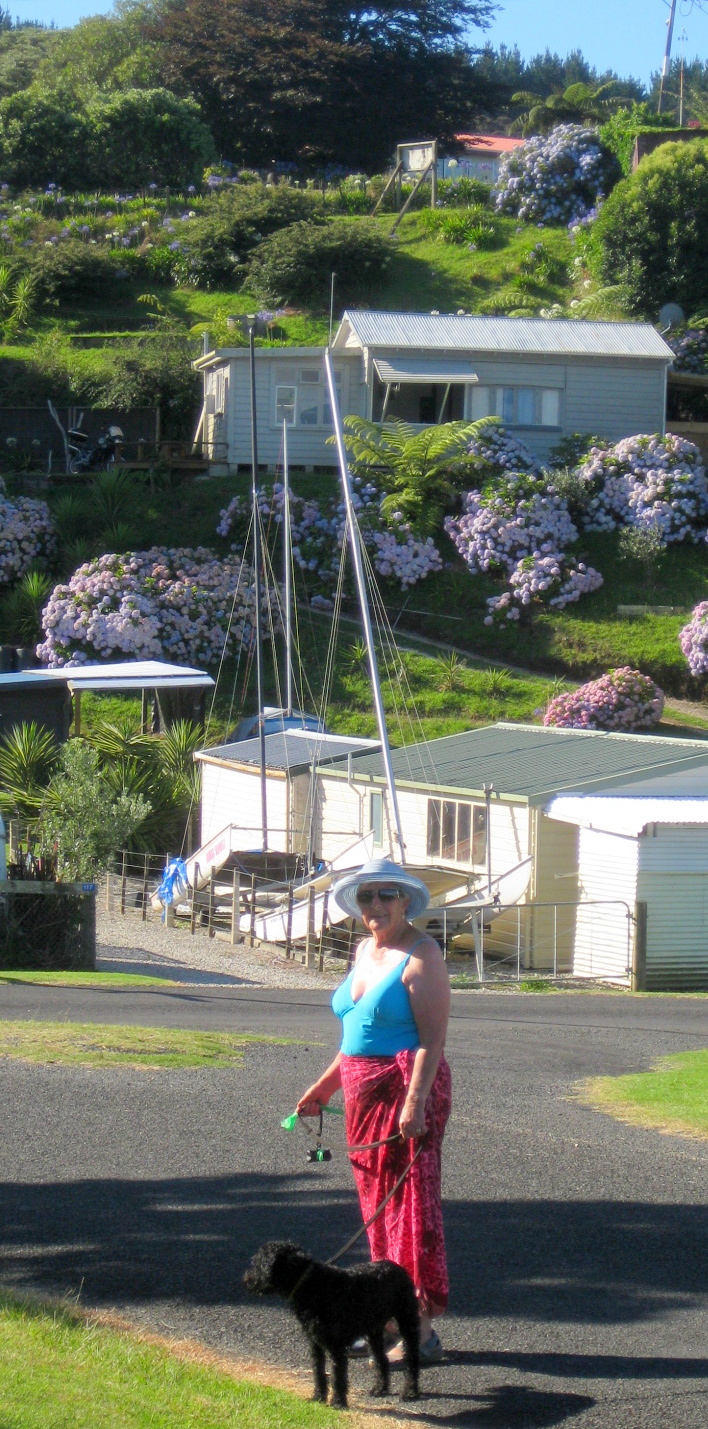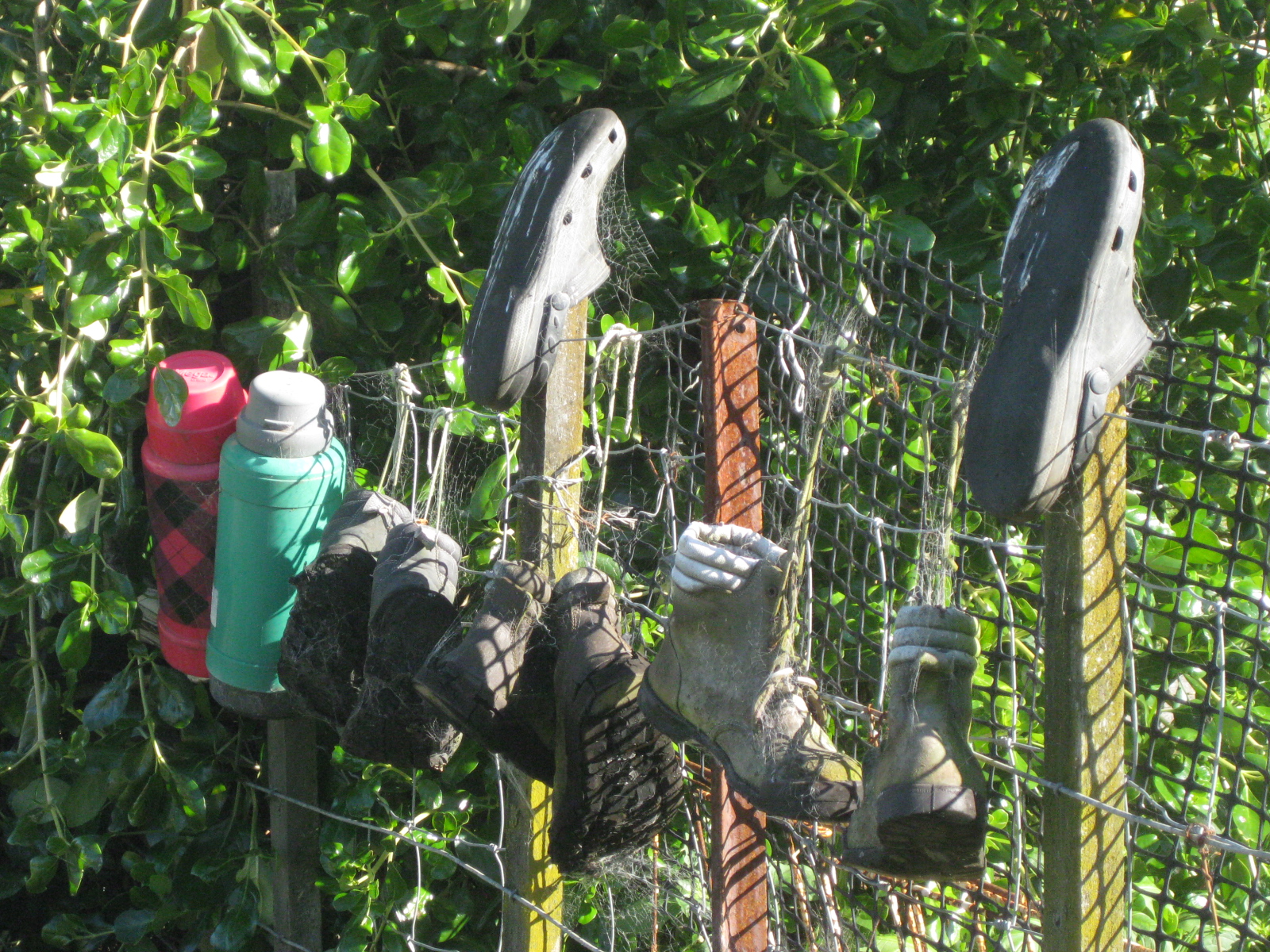 We took long walks with Dominic the Tibetan terrier, admired the local art installations, swam in the warm water at high tide,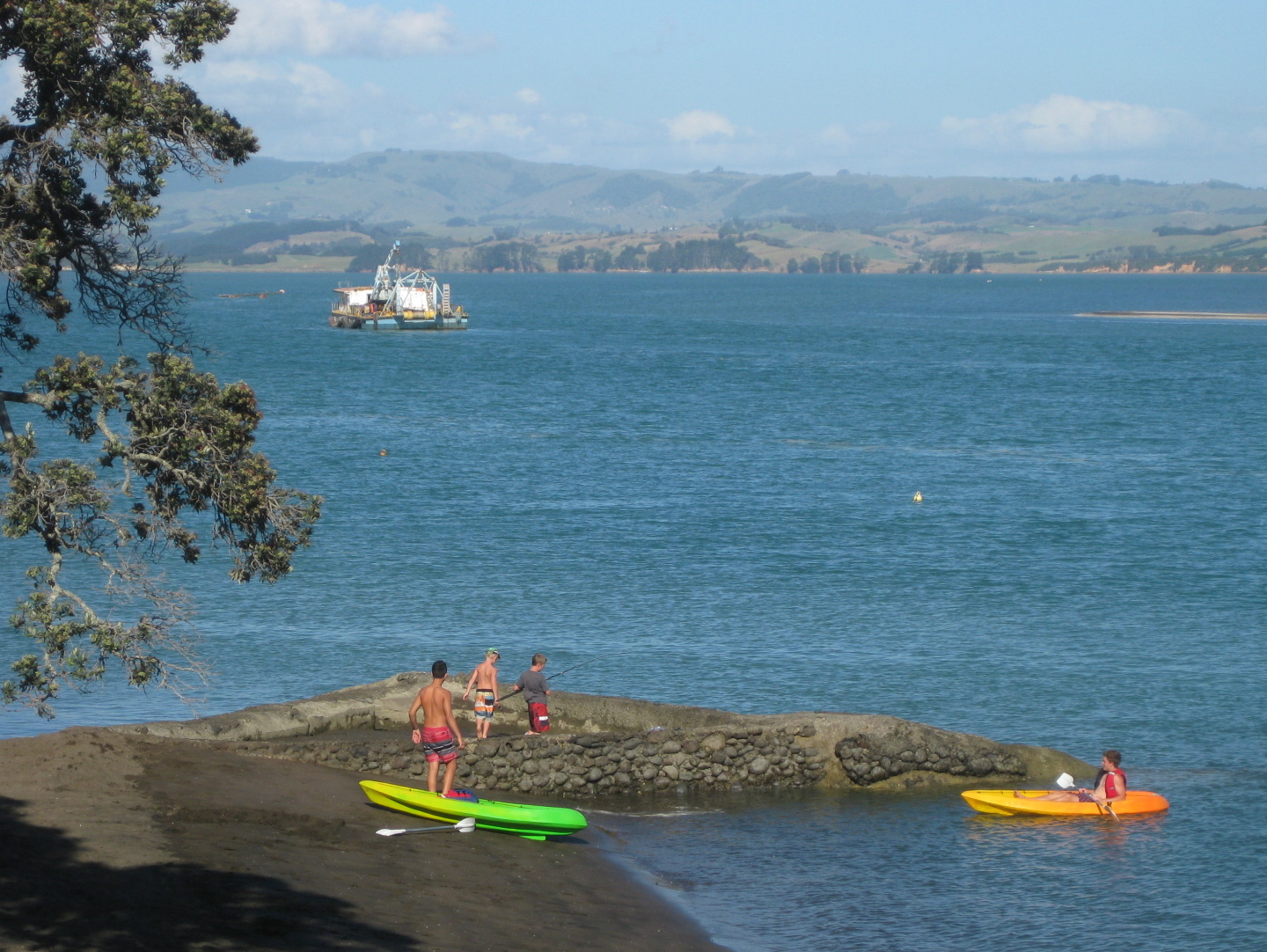 ate the famous fish and chips as the sun set over the gleaming water.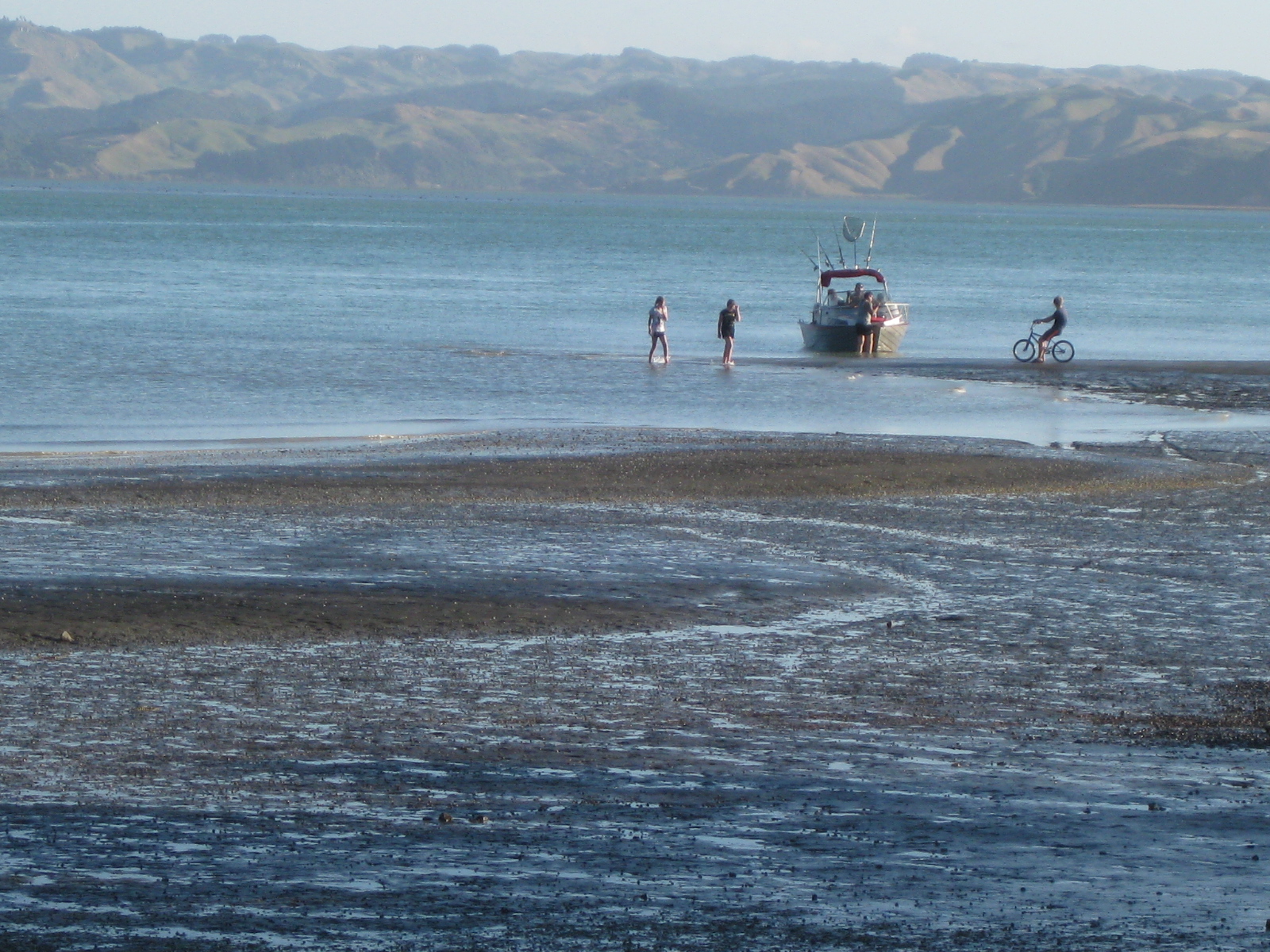 Just over the sand hills is Ocean Beach.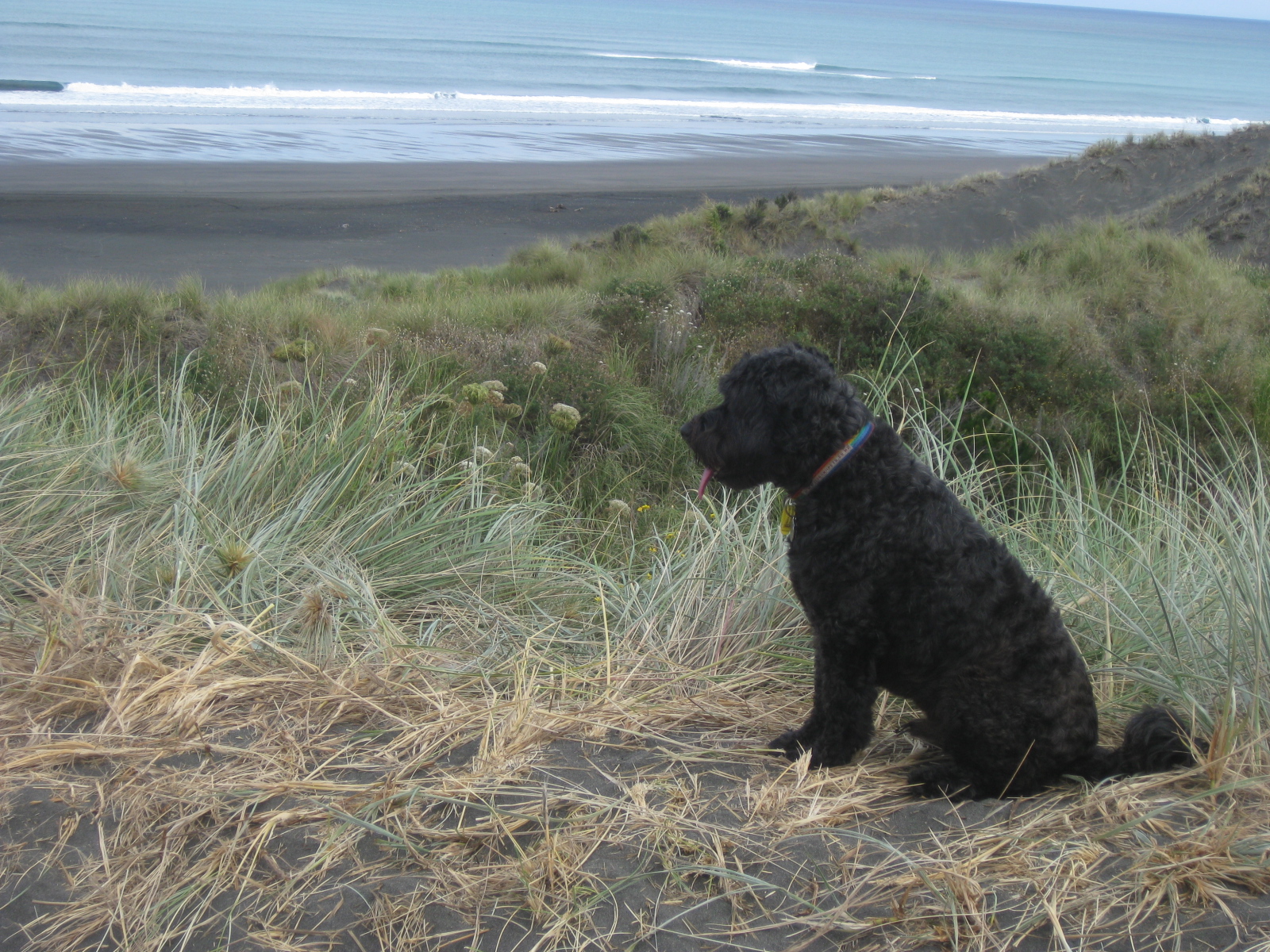 Just like Hot Water Beach on the Coromandel, you can create your own hot pool just by digging a hole at high tide.
And what about another storm?
On the third night, the rain arrived. We had learnt from our very first trip how important it is to hammer the pegs in hard, to tighten the guy ropes and zip everything up tight. All that was fine, but it rained so hard that within 30 minutes the awning was ankle deep . We moved Dominic inside ,much to his delight, put all the gear in the car and opened a bottle of wine. Another 30 minutes of rain so heavy we could not hear each other speak, and I looked into the awning, where the water was still rising. Frighteningly, the roof of the awning was sagging inward with the weight of water. We pushed it up with a satisfying waterfall towards our much posher neighbour, and stretched the expanding poles to their limit. Much to our surprise this strategy worked-the roof became so straight and taut that the water slid off properly.Maybe we are getting the hang of this caravan life after all.