Post Christmas peace at Te Aroha
Can it be this easy? In the shade of huge plane trees, we placed the caravan, erected the awning, tied up the dog, unfolded the pink chairs and opened our books. The neighbouring field held some sheep, dairy cows and young foals- very pastoral.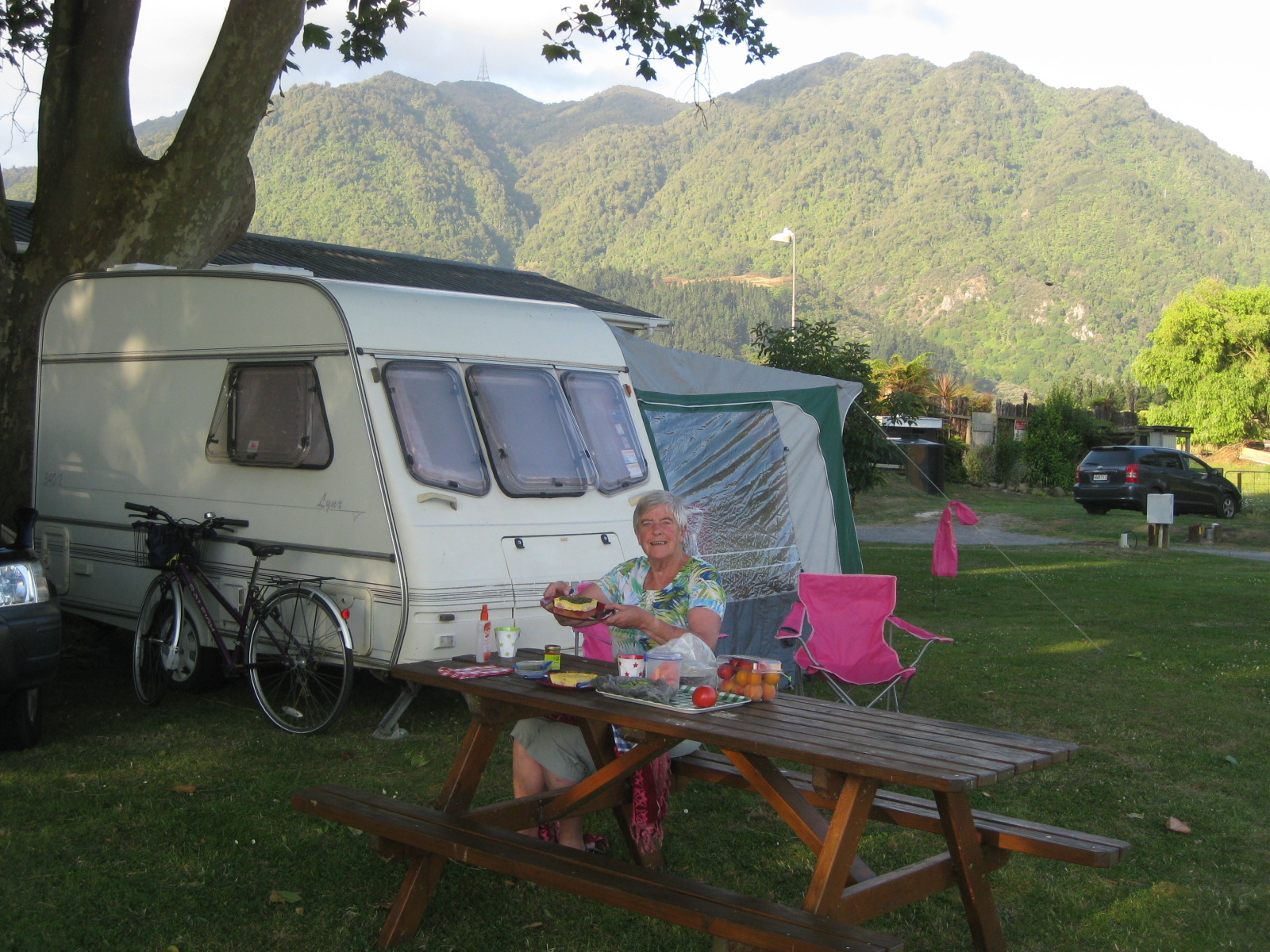 The caravan park boasts an elderly but generous swimming pool, surrounded by ferns, and tropical flowers. We floated in the warm water, the magnificent bush covered Mount Te Aroha looming mistily above us. Alongside is a small free form pool, which is filled each evening with hot mineral water for the alfresco spa.
This could be an exotic island escape. Instead it is 45 minutes from home- and just perfect.
Each day Danielle delivered me and my bike to the Hauraki rail trail.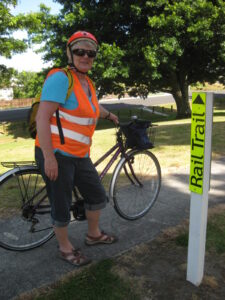 Starting at Paeroa, a village packed with antique shops, I pushed north west into a head wind towards Thames, stopping at two country hotels in Hikutaia and Puriri. Both have been restored, with cool new cafes to welcome the huge numbers of exhausted cyclists desperate for a flat white coffee or cold beer.
From Paeroa the next day I biked east through the Karangahake Gorge- along the Ohinemuri River, through old goldmining train tunnels and over scary swing bridges.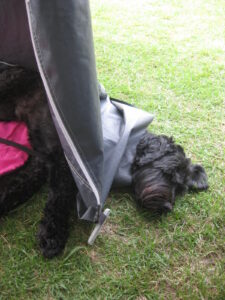 Dominic the Tibetan terrier loved the evening walks around wetlands being restored by the river in Te Aroha. He slept very happily in the awning, keeping guard over the flocks by night.
We slept very happily too.