29 September 2015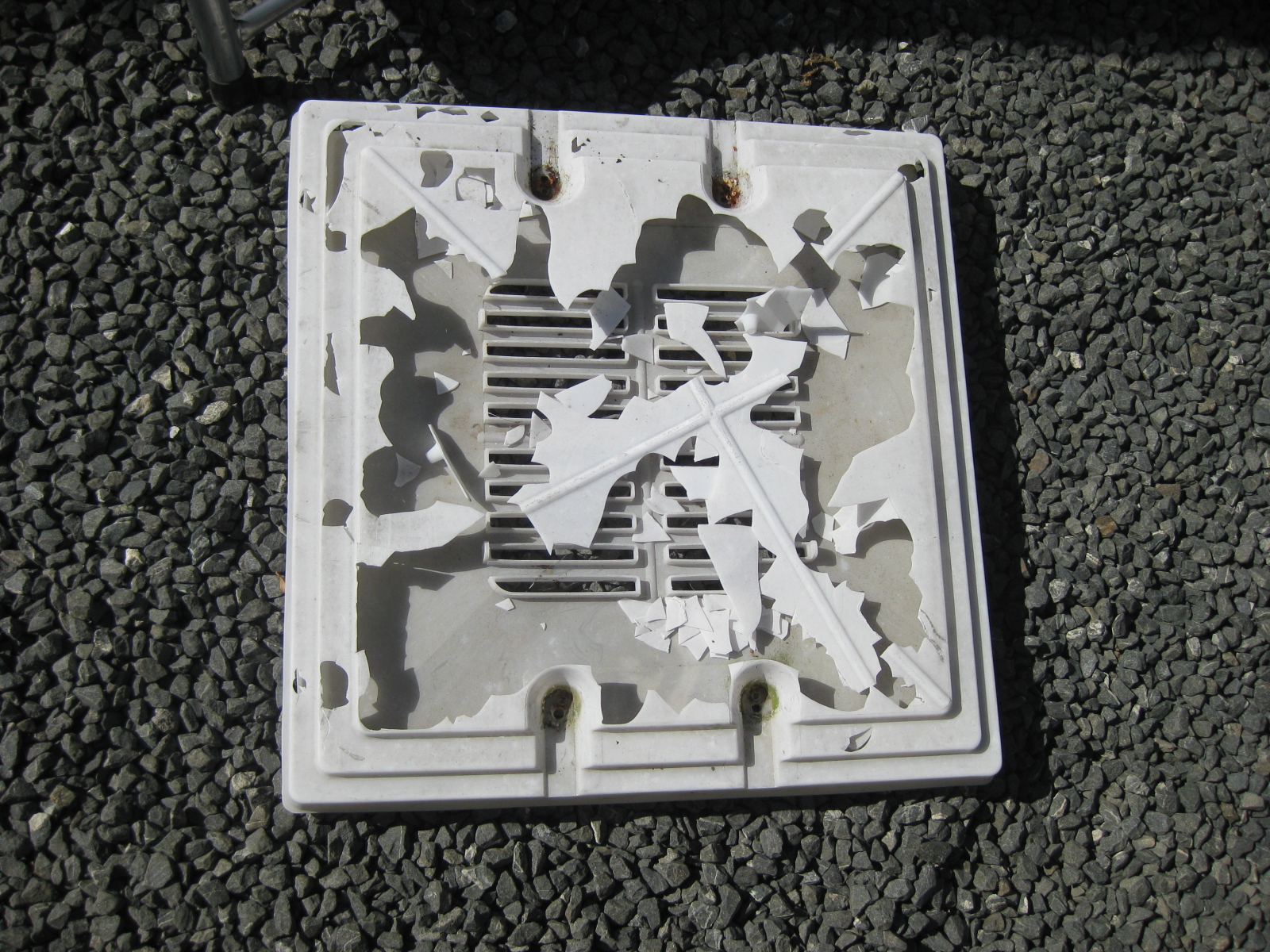 We were getting ready for our big first trip, in the still unnamed, but still pretty, caravan. I pulled open the mesh on the skylight, and dozens of bits of hard jagged plastic showered on to the floor. The hail the night before had smashed the skylight.
Easy, said second brother Steve, here for a few days from Brisbane.
You just take off the broken bit, find one off a wrecked caravan, silicone the holes and it's done.
So up the ladder he went, with sister in law Trish holding it firm on the shingle.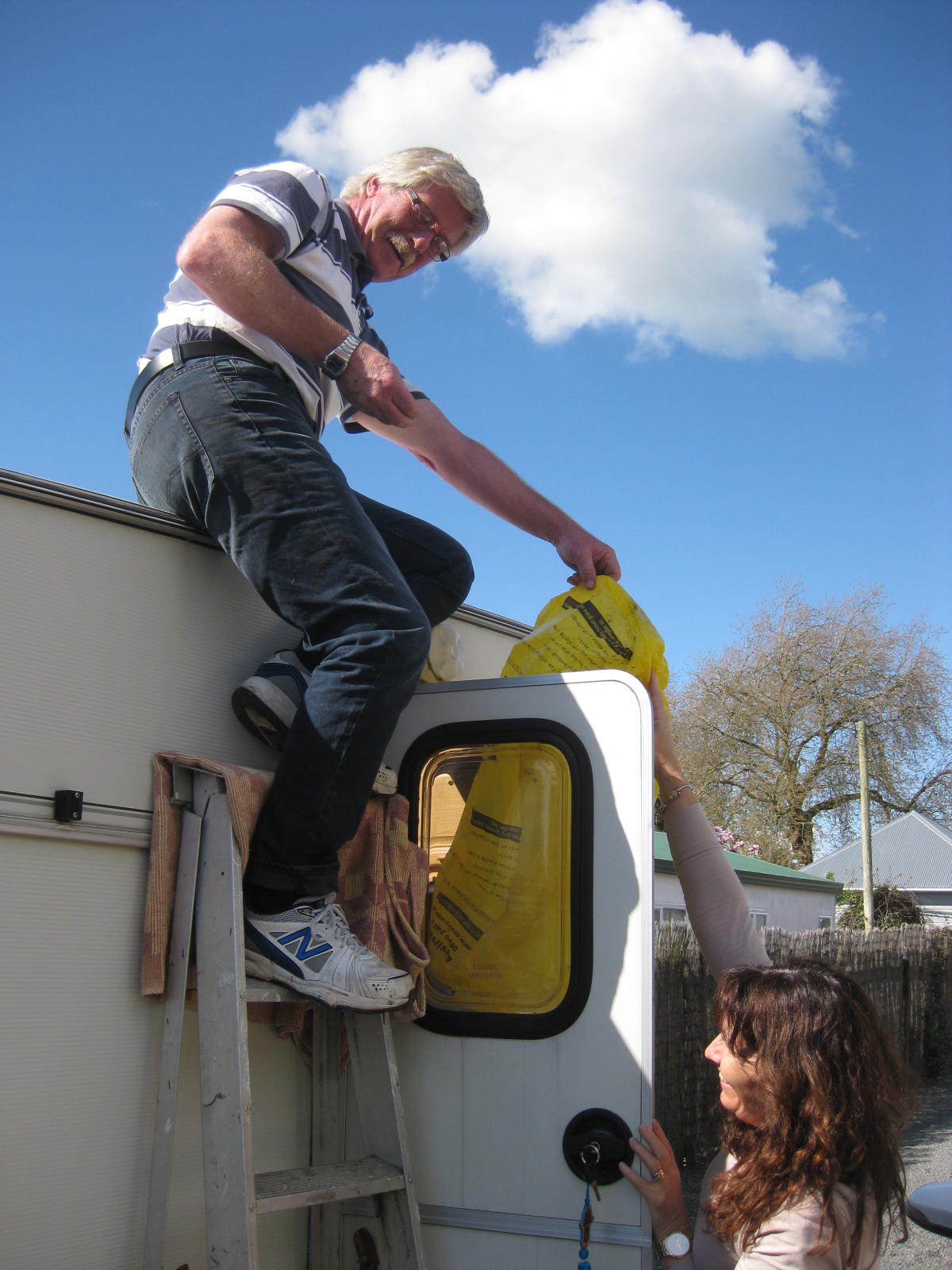 Bugger, he said, not so easy. Off came the whole skylight, and on went a yellow plastic bag in case it rained.
I went off to see Dave at Caravan and Motorhome World.
East he said. I just took one off a van the other day. He unscrewed the cover and flipped the base unit into the rubbish skip. There you are. $40 will do it.
Helpful Steve spread all the pieces out on the outdoor table, while my Dad , a very seasoned caravanner, watched in mute approval. Bugger said Steve as his screwdriver went through the plastic. We must just as well have got the whole unit to save this mucking around.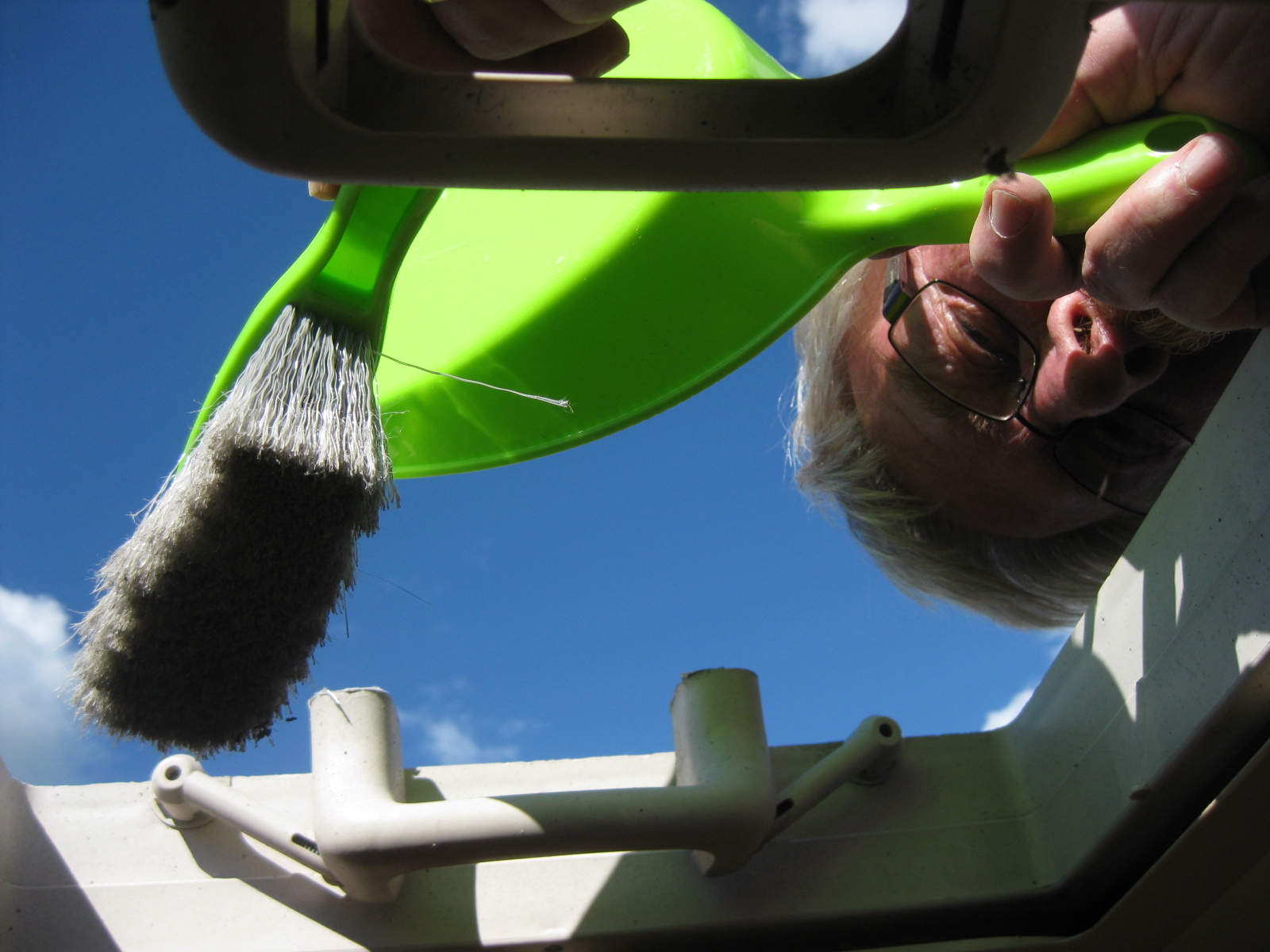 I quickly rang Dave in case it was the day for the rubbish skip to be emptied.
Easy, he said, Just come and get it.
So out to Riverlea Road went Dad and Steve, back home, up the ladder, on to the roof, a squirt of silicone here and there, and the job done, easy.
Thanks Steve, Dad, and Dave at Caravan and Motorhome World www.cmw.co.nz