At last, our first trip  2 October 2015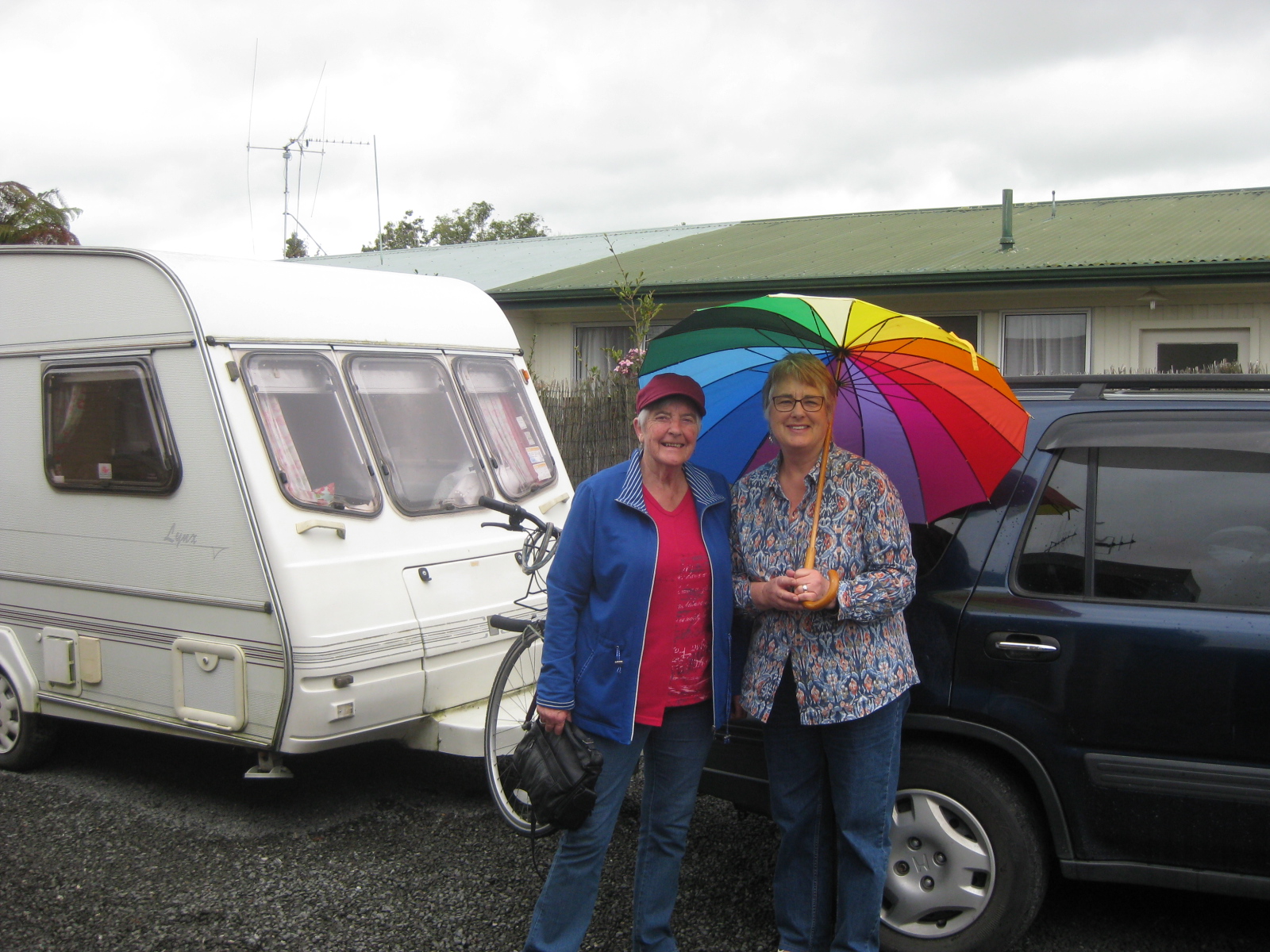 Skylight fixed, food loaded, clothes in wire baskets, books and DVDs sorted, map on my knee, we were away. My Dad escorted us to the edge of town to make sure we headed in the right direction. He is a very experienced caravanner, famously founding the Rotary Caravan Club back in the day. He loves our cute little English caravan, with the board toilet and dinky kitchen, but there is really only room for two.
After all our planning it felt surreal to be actually towing our adventure machine behind us- I kept checking in the rear vision mirror as Danielle drove with supreme calmness .Soon the Te Poi Cafe beckoned us for a rest stop, and we took deep breaths and relaxed our tense muscles. Only 39km out of town, and we are exhausted. Coffee and a crusty sausage alongside burly men in high vis vests restored our spirits and we were off again.
Between Cambridge and the sunny city of Tauranga are the beautiful Kaimai mountains which were today topped with fog. Our chunky Honda CRV chugged confidently up the winding road and cruised down, past Tauranga, then over the harbour to the conical bush clad Mount Maunganui.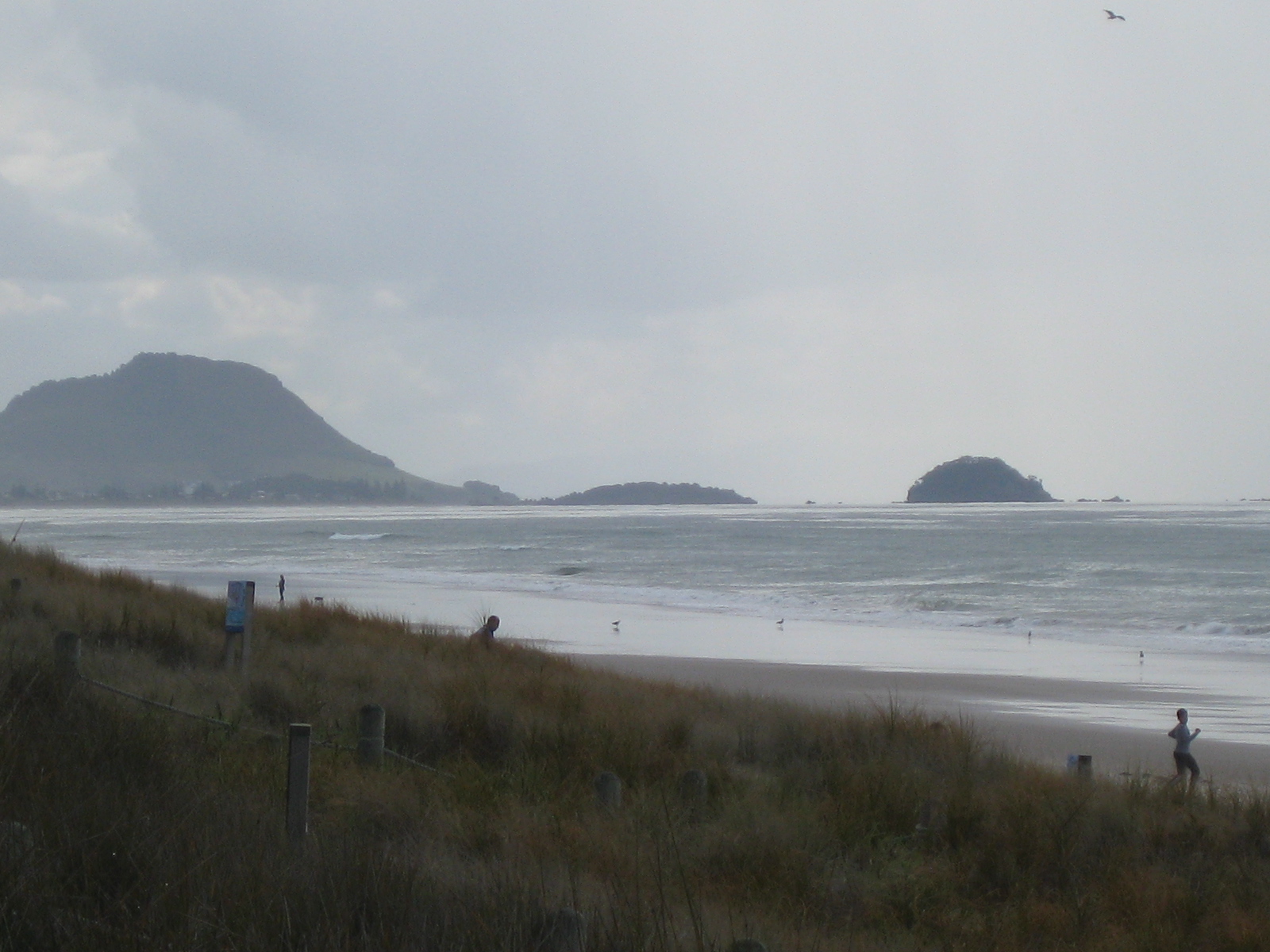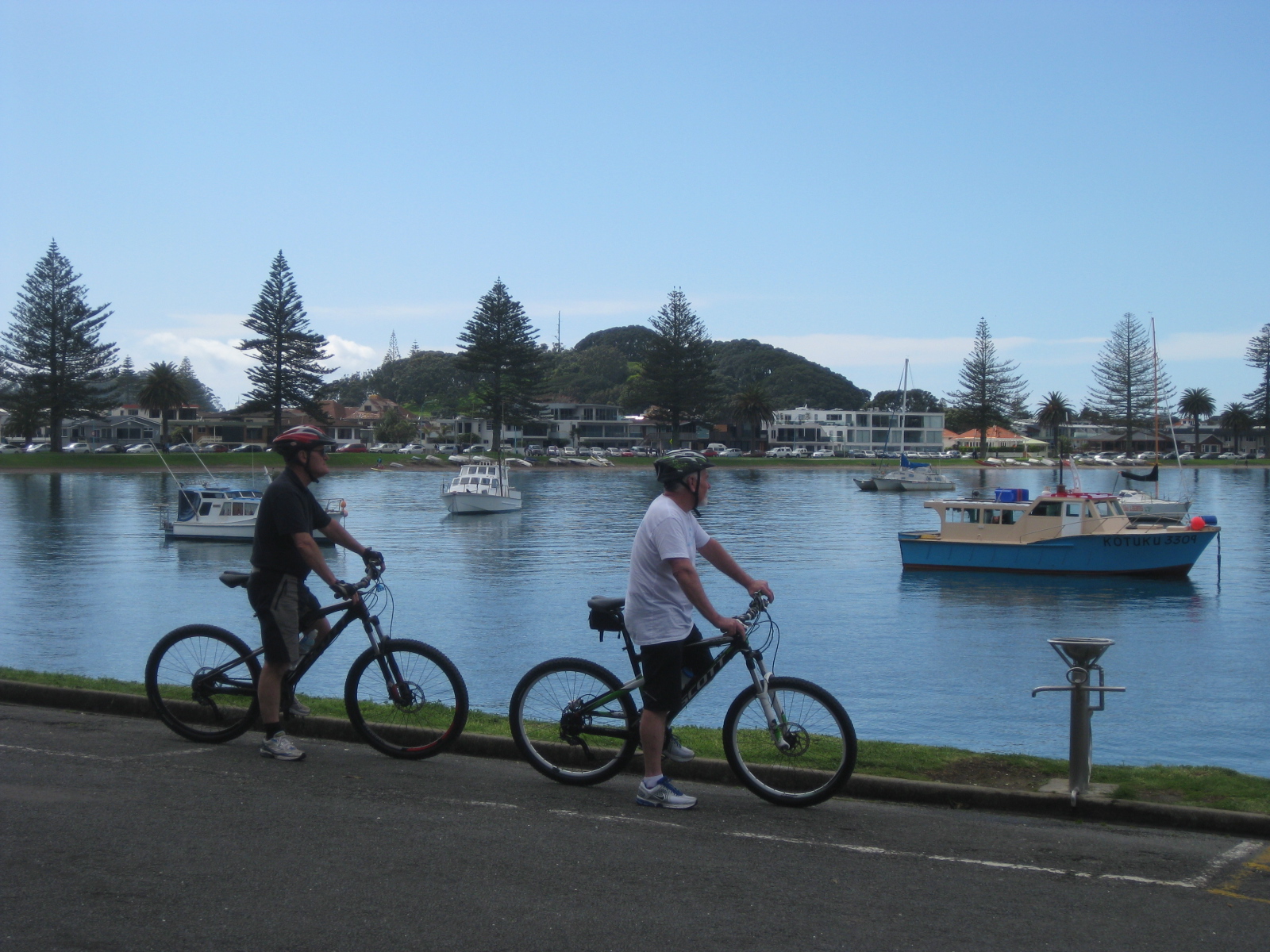 So beautiful, with the boat-filled harbour on the west side and the clean sands of the coast on the other. In between are the hot salt water pools and the very smart and well maintained ground of the Mt Maunganui Motor Camp.
At site 40, harbour side, we parked up, connected the electricals, turned on the gas, and made a cup of tea. This is the life.
When I opened the fridge door, the bottle of tonic water rolled straight out. Assuming the floor was not level, I trotted round in the incipient rain, with the spirit level , trying to get the jockey wheel and the side stabilisers to an equilibrium. It rained harder, then began to blow straight across the harbour and into our awning, then suddenly stopped.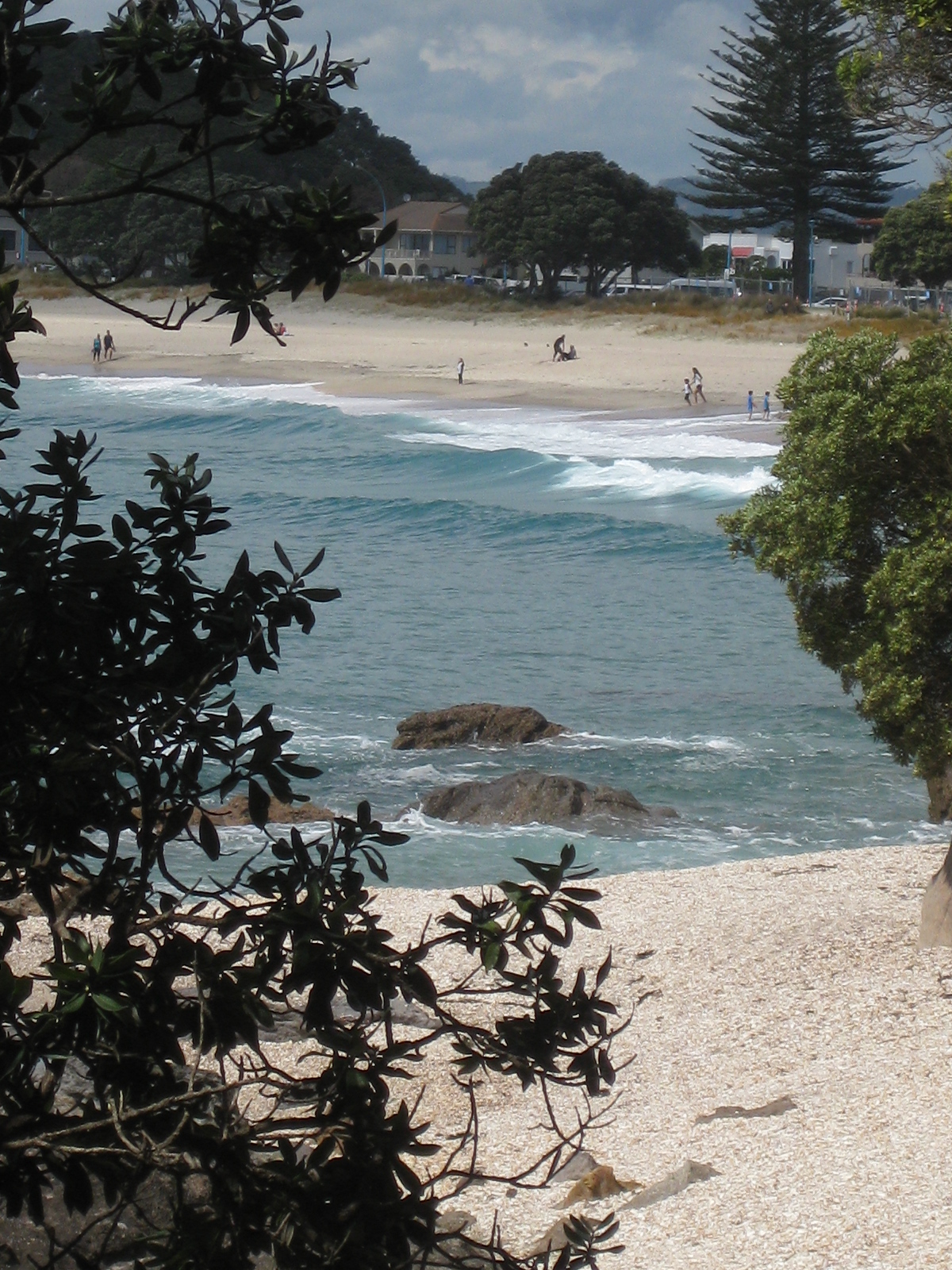 I hopped on my purple bike for a blissful 60 minute ride along the seashore.
Time for a snooze, a snack, and a glass of pinot gris in our rainbow stem glasses.
Our first meal , of pasta with bacon, mushrooms and sour cream.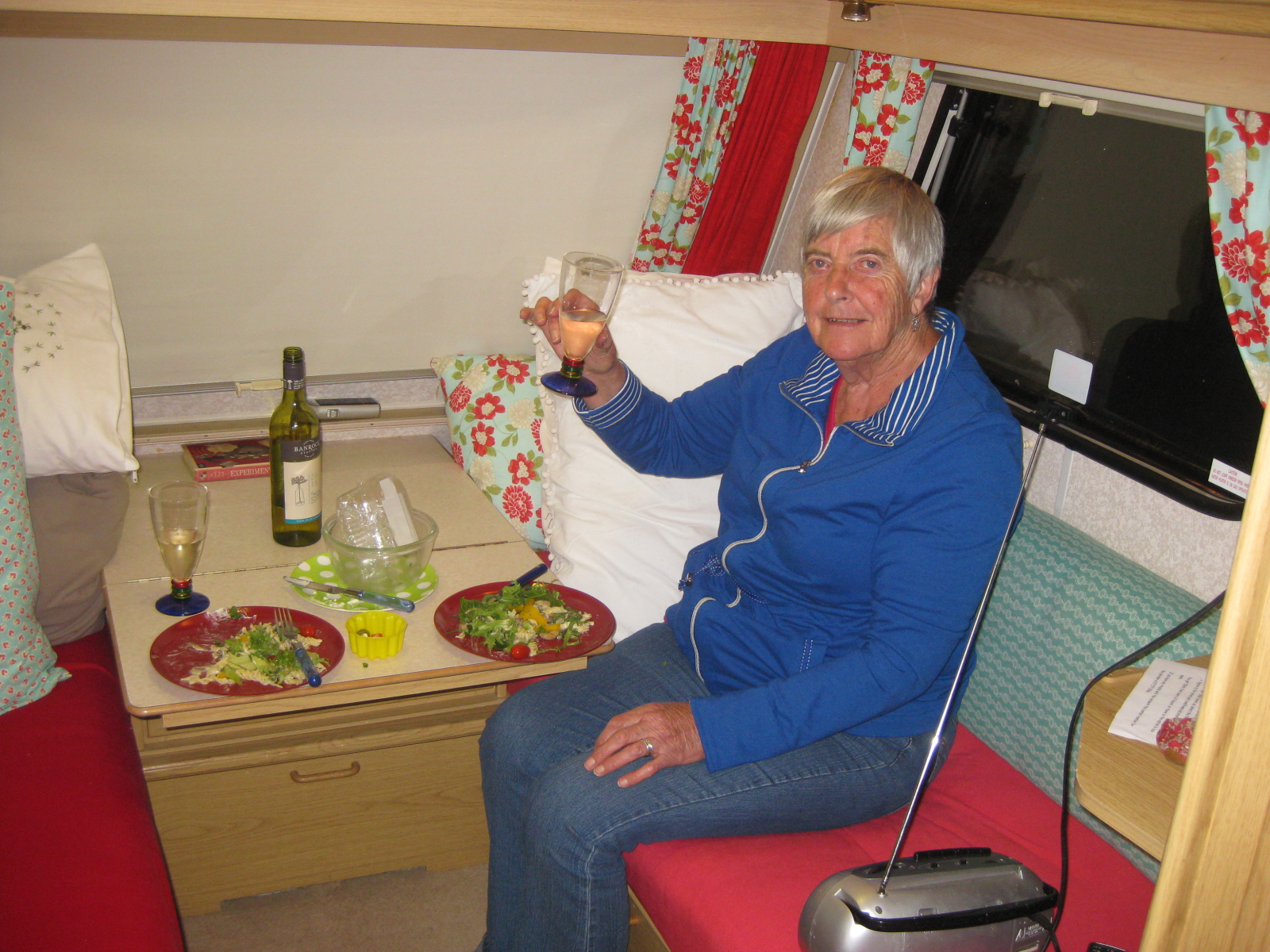 This is how we dreamed it would be.
Oh how quickly things can change.