Raglan is famous in the surfing world for the left hand point break surfing. We went because we could park up for a night for $10.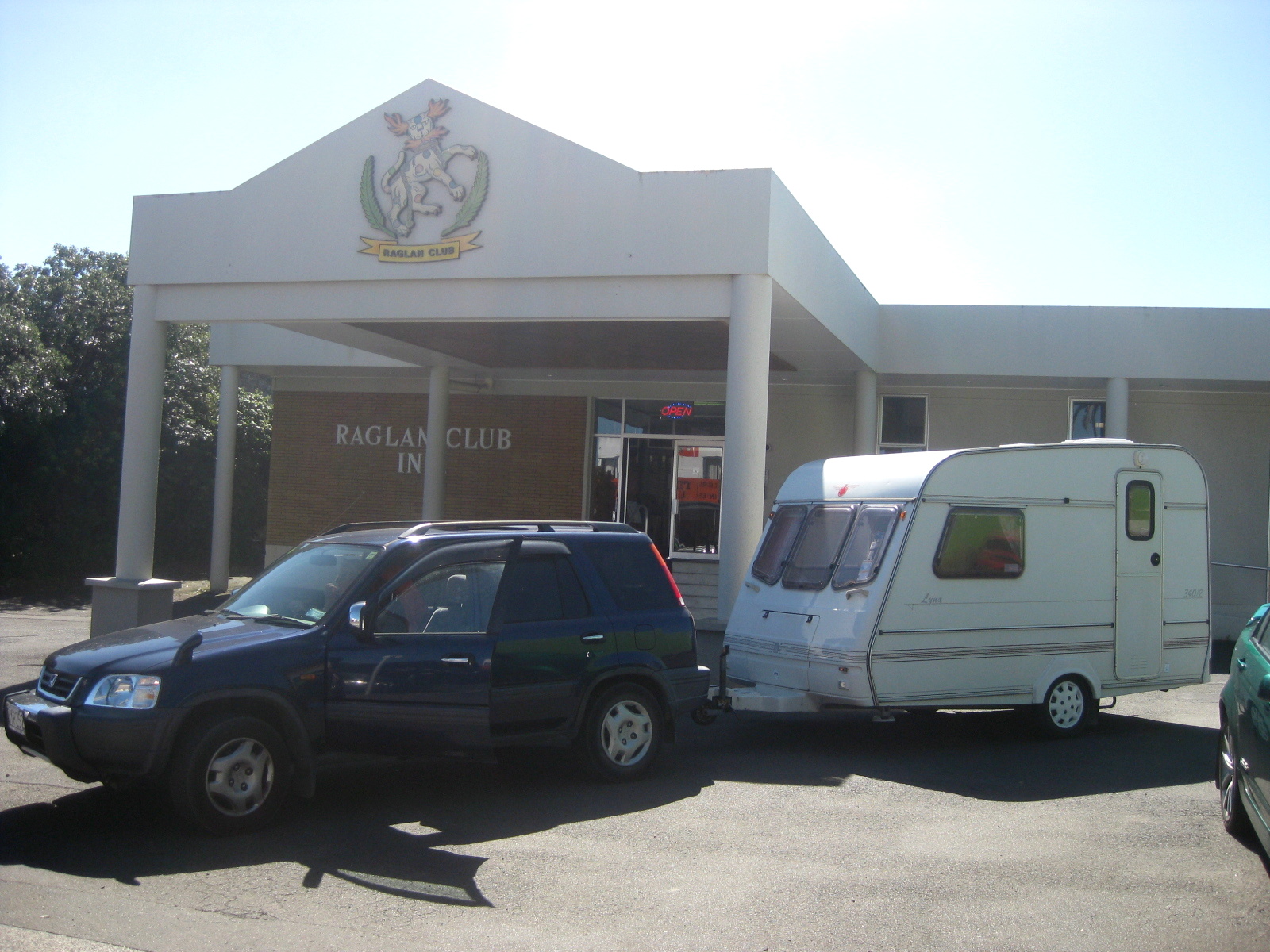 We wandered into the bar, signed in, and agreed that we had our own toilet. Jim extracted himself from a bar stool to  back our caravan into place beside some other freedom campers in the spacious car park.  Our site use  included free water, security lighting, use of the club toilets when they were open,, and the prettiest dump station so far.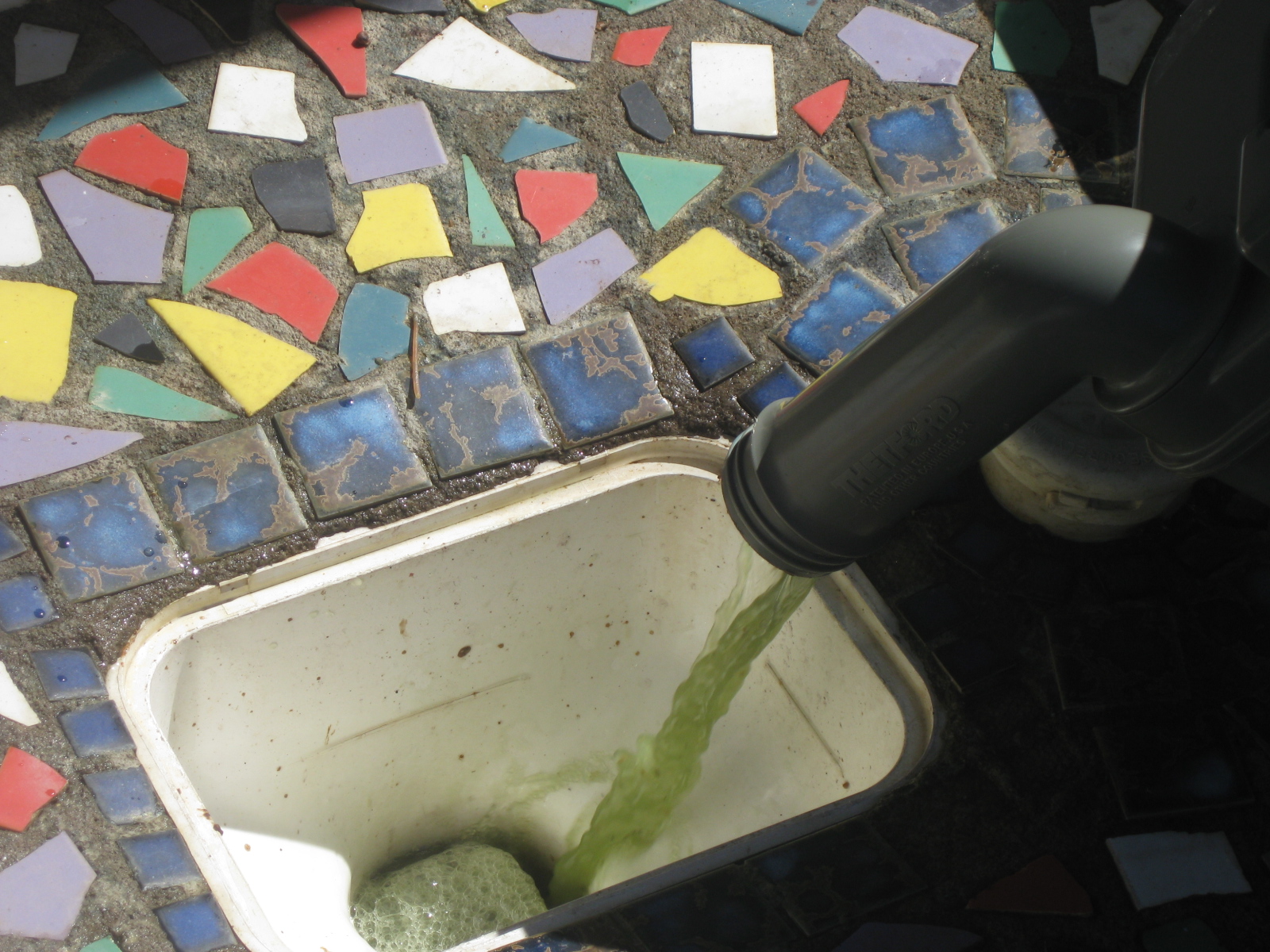 In warm autumn sunshine, we went  to watch a couple of hundred surfers paddling out round the famous breakers, then gloriously, triumphantly, riding their boards up to the rocky shore.  What a great sport! They even do it in the gathering gloom, when all you can see are the white sparkles on the top of the looming wave.  I just tried to photograph them.
Raglan is a very pretty coastal town due west from Hamilton . It took about an hour for us to tow the caravan along the winding roads, past Te Uku wind farm. Raglan has a series of massive surf beaches, a calm estuary and a wide river to wander along,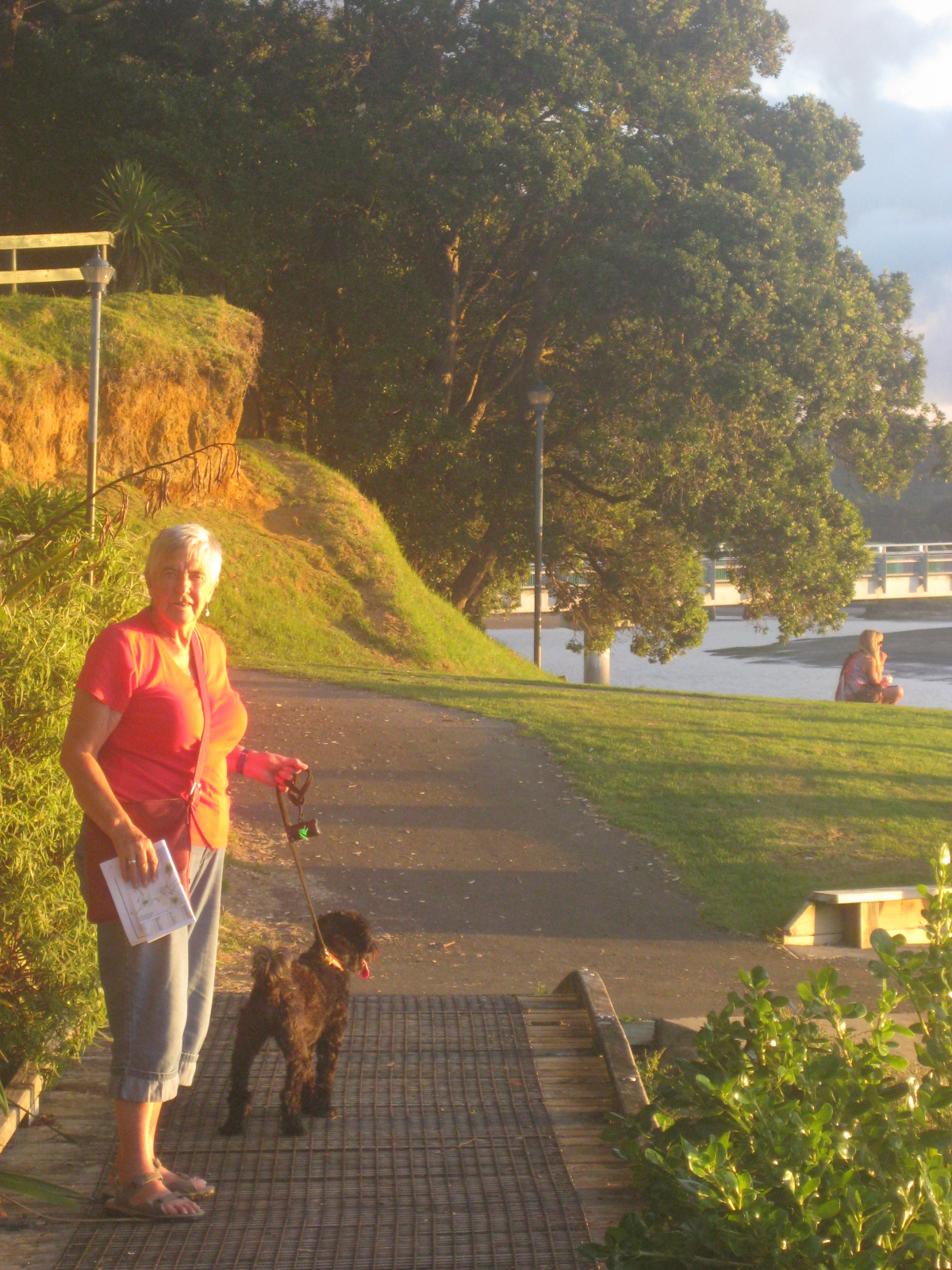 lots of bush covered hills, and a lovely little main street. There are bars, cafes, a shoe maker, fisherman, bakeries, supermarkets, and hundreds of young people from all different parts of the world. Very green , very environmentally proactive, highly desirable.
It was our first time using our certified self -containment status. We set up our 40 litre fresh water container, and then 45 litre grey water container neatly under the caravan. When we turned the taps on,  water actually gurgled out. The fridge can run on gas, and we even have a hot shower (once we work out the water heating system!)
But we are so close to total mastery of our new toy. It continues to delight us, and to take us to beautiful places.